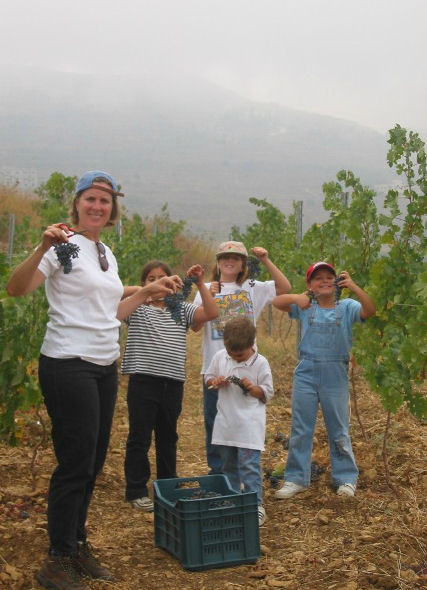 Château Belle-Vue
Lebanon
http://www.chateaubelle-vue.com/wines/
Situated 16 kilometres from Beirut in the area known as Mount Lebanon, Château Belle-Vue is owned and run by Naji and Jill Boutros. Having left Lebanon for London at the age of 17, Naji gained qualifications in electrical engineering followed by time in New York working as an investment banker. He and Jill lived in London for 10 years, before returning to Naji's childhood village in Lebanon in order to initiate a project which could help revive a deflated local community. In the spring of 2000, the first vines were planted, and Chateau Belle-Vue was born. Naji and Jill employ local craftsman, and donate $1 per bottle sold to fund scholarships for needy children at the village school. A minimum of ten students each year are directly impacted by this contribution.
Other reviews and comments
Naji and Jill practice organic viticulture, dry farming and maintain incredibly low yields, which results in maximum concentration as evidenced by their stunning wine. They utilize cover crops to prevent erosion, maintain soil structure and manage water availability in their vineyards, which rise over 3000 to 4000 feet in altitude. This incredible mountain terroir provides unique minerality, a pest and disease-free environment and excellent diurnal shifts for their grapes, which are hand-harvested at optimal phenolic ripeness each year. The wine is fermented naturally without additional yeasts in stainless steel over three to four weeks. After a gentle press, followed by malolactic fermentation, the wine is aged by varietal for 24 months in new French Oak. After a final blend, the wines age in bottle for a minimum of two years prior to release. This particular blend (Renaissance) of 60% Merlot, 40% Cabernet Sauvignon is reminiscent of top-flight Bordeaux with a concentration and slight sweetness of fruit that surfaces in only the warmest vintages. With only 200 cases produced, this is truly a special, boutique wine that delivers astonishing price to quality.
Ian Cauble, Somm Select