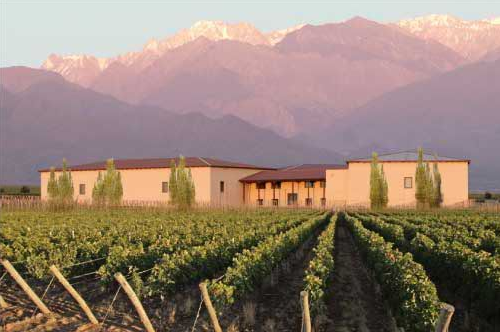 Cuvelier los Andes
Argentina, Mendoza
The Cuvelier family were selling wines to the good folk of Northern France in the early years on the nineteenth Century. In 1903, with the purchase of the St Estèphe estate of Château le Crock, they moved into château ownership, crowning their move in 1920 by buying Château Leoville Poyferré. In the 1990s the family spread their wings all the way to Mendoza, initially working with Michel Rolland on his Clos de la Siete project. But, in 1999, they started to plant their own vineyards - Cuvelier los Andes - and began producing wine in 2003. Michel Rolland dutifully oversees winemaking, and spare grapes are still sold off to Clos de la Siete.
Other reviews and comments
Cuvelier Los Andes is owned by Bertrand and Jean-Guy Cuvelier, part-owners of renowned Bordeaux Chateau Leoville-Poyferre in Saint Julien. The estate is located in the Uco Valley at the foothills of the Andes and encompasses 115 acres of still young vines. The consulting winemaker is Michel Rolland.
Jay Miller, eRobertParker.com