Clos de Cana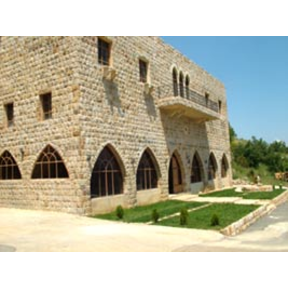 Clos de Cana is in steep and wild country in the heart of Mount Lebanon, 18 km from Beirut in the area of Ras el Harf. The vineyard is in terraces cut into the steep hillsides, and has an exceptional climate, with little rainfall and 3200 hours of sunshine annually. The stony clay-limestone earth is planted with Cabernet, Merlot and Syrah, as well as Mourvèdre and even Pinot Noir. The wines that result from these vineyard conditions, aided by up to the minute technical wine-making, have a fascinating blend of wild mountain fruit aromas mixed with dry herbs and spice, and a tautly structured density which makes them excellent wines with food in the best 'old European' traditions, and they also have sophisticated smooth-textured tannins.

2002 CUVÉE LAMARTINE Clos de Cana
Mount Lebanon Lebanon
Slightly amateurish presentation does nothing to prepare one for the surprising depth and complex subtlety of this wine from the heights of Mount Lebanon. Medium-bodied, it has masses of flavour... (

more info

)
2003 CHATEAU DE CANA Clos de Cana
Mount Lebanon Lebanon
A surprising, well-developed and moderately full-bodied wine with a taut structure of smooth tannins giving a bracing freshness to the garrigue-style fruit, scented with thyme and spice.
2 results
Clos de Cana [x]