Domaine de la Bouysse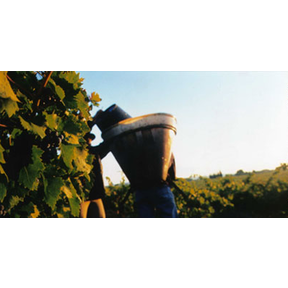 In St André de Roquelongue, heart of the Corbières region, the Domaine de la Bouysse (which is the local name for Roquelongue) is in the middle of the area between the medieval city of Carcassonne, the Mediterranean and the Pyrenees.

Martine Pagès and her brother, Christophe Molinier, are oenologists and come from a long line of winegrowers. In 1996, both came back to their hometown and started working on the family estate, doubling its acreage and implementing the latest wine-growing techniques: diversifying the types of vines and careful control of yields in order to produce high-quality wines.

The Domaine de la Bouysse now comprises 50 hectares of vines (110 acres), spread on two terroirs : Fontfroide (sandy soil) and the famous Boutenac (clay soil with limestone, and pebbles).

The Vins de Pays d'Oc – Oc de la Bouysse– and the Local Wines –mono-cépage: Merlot, Chardonnay, Viognier– come from the Terroir de Fontfroide (25 hectares). The Corbières Appellation Wines come from both the terroirs, as the 10 hectares of ground situated on the Terroir de Boutenac are devoted to the production of Corbières wine only.

The majority of the grapes used to make Corbières Appellation Wines come from vines aged between 30 and 50 years old. But the oldest vines are situated on the Terroir de Boutenac. Some of them are a century old.

2009 LOU PLANAL Domaine de la Bouysse
Languedoc-Roussillon France
A really good supper in the kitchen wine, roundly fruity and with good, mildly rustic Rhoney depth, made entirely from Marselan, a newish grape which is a cross between Cabernet Sauvignon and Grenache.
1 result
Domaine de la Bouysse [x]