Moët & Chandon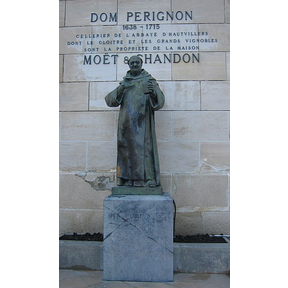 Claude Moët founded the famous Champagne House in 1743. Their reputation was secured by his grandson Jean-Rémy Moët who was friendly with and, thus, received the endorsement of Napoleon. Jean-Rémy handed the business on to his son Victor Moët and son-in-law Pierre-Gabriel Chandon de Briailles and Moët et Cie became Moët & Chandon.

The first vintage of Dom Perignon was the 1921, released in 1936, and it was the first De-Luxe cuvée on the market.

Quite dramatic post-War expansion turned Moët & Chandon into the drinks and luxury goods company LVMH.

2003 DOM PÉRIGNON Brut Moët & Chandon
Vintage France
Dom Perignon 2003 is a bold and interesting wine, to say the least. A vintage that saw incredible heat, most champagnes from this vintage are already somewhat flabby and dull, and the fact that DP... (

more info

)
1 result
Moët & Chandon [x]