Côte de Nuits PART 2
While it all ended well enough, it was not all plain sailing in the Côte de Nuits. The wet winter followed by a mild damp spring did give problems with mildew, especially to growers working organically – as Yves Confuron said, losses of crop at this stage, and again from the heat at the end, means that yields can be quite low – and the concentration in Yves' own wines is all part of this. Like in the Côte de Beaune, trying to decide when to pick to have optimum phenolic ripeness meant having to accept high potential alcohols, but the inclusion of ripe, properly lignified stems has given back an elegance that might having otherwise been missing on some terroirs.
There are great long-lived wines, and there are wines that will be forward and flattering if drunk quite young, but most do have substantial concentration and tannins which, while very ripe and emollient, will help the wines to age.
---
Domaine Henri Boillot
A domaine which dates back to 1885, but which began properly in the early years of the 20th century under the current Henri's grandfather (also Henri). His son, Jean, was the one who really developed it. Henri arrived in 1975 and worked his way up, becoming the winemaker. In 2000 he began the building of the new winery at the bottom of Meursault, and he then bought out his brother and sister to keep the domaine as one, renaming it from 'Domaine Jean Boillot' to 'Domaine Henri Boillot' to avoid confusion with his brother Jean-Marc's domaine.
After six years working alongside his father, Guillaume is the 'chef de culture', i.e. heads up the vineyard team, and has been entirely responsible for the vinification of the reds since 2012. Henri continues to make the whites which he likes to be 'straight, taut, precise, pure and elegant'. Guillaume's input has resulted in red wines that have gained in definition and energy, without losing the luxurious velvety richness and fruit depth that they have always had. In 2018 he expanded his use of vinification intégrale in which the reds are vinified in the barrels they will be aged in - the cellar being equipped with 140 barrels with stainless steel doors in the ends, all made of wood they bought for the purpose, which has been dried for three years. Labour-intensive and time-consuming though it is, Guillaume clearly believes it is the way to more precision in the wines, and the 2018s certainly are rather astonishing.
The Domaine has roughly equal surfaces of red and white, and of which just under 4ha is the Monopole vineyard of Clos de la Mouchère, a walled enclave within the premier Cru Puligny Perrières. After last year's acquisition of small parcels in Latricières and Échezeaux, the Boillots bought the vineyards of Domaine Henri Darnat early in 2019, and will have almost all the wines from the 2019 vintage.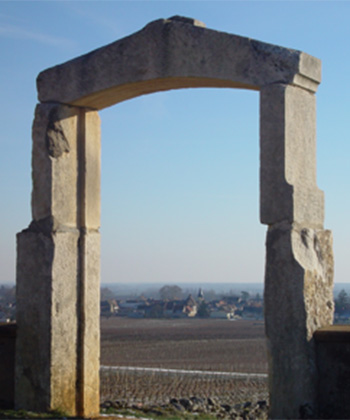 2018 CLOS VOUGEOT Grand Cru Henri Boillot
Concentrated and classy. Super fruit density, but at the same time a lift, a little edge of taut wild berry complexity, and a brambly feel of little black berries. Pure, balanced, fine.Concentrated and classy. Super fruit density, but at the same time a lift, a little edge of taut wild berry complexity, and a brambly feel of little black berries. Pure, balanced, fine.L&S(Oct 2019)

75cl bottles, wood case of 6
In Bond
Domaine Anne Gros
Anne Gros joined her father François at the family domaine in Vosne Romanée in 1988, having given up her arts studies in favour of viticulture and oenology at Beaune and Dijon, she took charge of the domaine in 1995 and has been joined now by 2 of her children Julie since 2015 and Paul since 2017. The Domaine now has 7 hectares of Pinot and Chardonnay. Anne describes herself as being 'wary of certainties and keen to preserve her freedom'.
In the vineyards Anne practises viticulture influenced by organic and biodynamic principles, and the vineyards are ploughed and fertilised with compost, but although she believes that the long-term health of the vineyards are best preserved by such methods, she likes to maintain the freedom to use conventional treatments when necessary.
In the cellar, the wines are classically made, in cement tanks for the reds, and stainless steel for the whites. They are then aged in barrel for up to fifteen months, with 80% new wood for the grand crus, 50% for the village wines and 30% for the regional wines. Anne is quietly meticulous and almost obsessive about cleanliness in her cellar, which perhaps is reflected in the delicacy and restrained tension in her wines, which have aromatic clarity, limpid precision, sheer joie de vivre, lively balance and persistence.
There is a bit more wine here than in some recent vintages - a chance to get on the list of one of the most sought-after Domaines of Burgundy.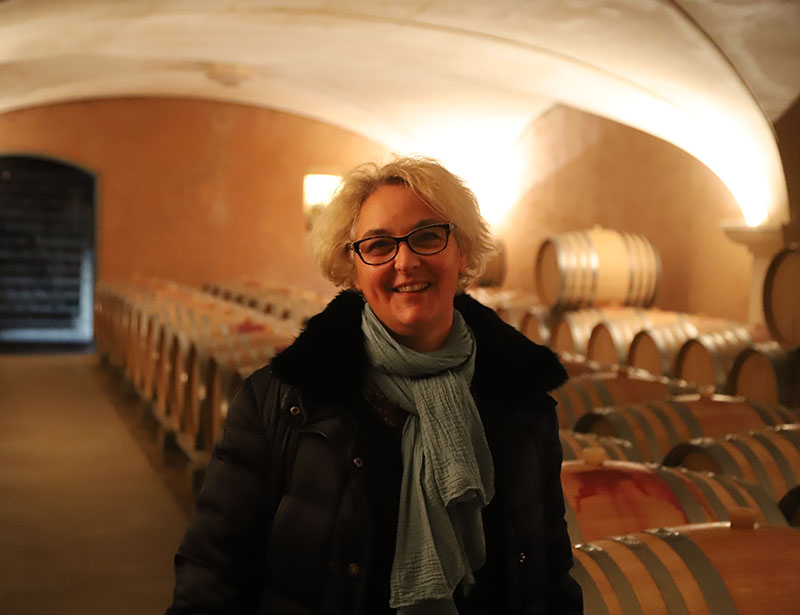 Domaine Georges Mugneret-Gibourg
The sisters Marie-Christine and Marie Andrée have been firmly in control of this exceptional domaine for some years now. With one a pharmacist and the other an oenologist, the domaine was always going to be in safe hands as far as the wine-making was concerned and in 2017, Lucie, Marie-Christine's daughter has joined the team officially. These are top-flight burgundies with that elusive balance of enough concentration allied with delicacy of expression and the capability of ageing well.
This year Marie-Christine spoke of 'new parameters' in Burgundy with higher fermentation temperatures up to 38C as opposed to the old maximum of 36C, which killed all the yeasts. The finished wines range from 13.6% to 14.4%. They picked from the 4th September and finished in five days. As usual everything is entirely de-stemmed.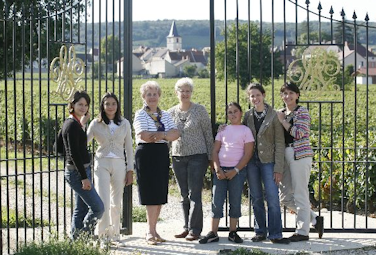 Domaine des Lambrays
The 'Clos' consists of 8.66 hectares of land enclosed by a wall in which there is the original milestone marking its founding in 1365, confirmed in the records of the Abbaye de Citeaux (those monks knew where to place a vineyard). The Clos owes much of its current fame to the nineteenth and twentieth century proprietors who reconstituted it after the fragmentation of ownership which followed the French revolution. Despite always having been considered a Grand Cru site, the Clos was in fact classified Premier Cru in the original 1936 appellations contrôlées. The Rodier family which owned it from the 1930s fought to regain its Grand cru status, with eventual success only in 1981, when it became the last of the thirty-three Grands Crus of Burgundy, although by then it had passed to the Saier family. Recently under the benign ownership of the Günther Freund and his family, who gave a very free hand to régisseur Thierry Brouin, who had been employed by their predecessor Rolland Pelletier de Chambure, the quality of the wines here has pushed up again. In 2014 it was bought by the LVMH group.
It has been all rather quick change here as Jacques Devauge has taken over here after a short interregnum under Boris Champy. The legacy of Thierry Brouin can still be felt, Jacques describing him as having been 'clairvoyant' in his approach to the domaine, which has set it up well to deal with challenges of warmer vintages. Jacques seems set to take this estate onward - 'every domaine has to challenge itself to do better', he says. 2018 marks the first year being fully organic - if all goes well they will be certified after three.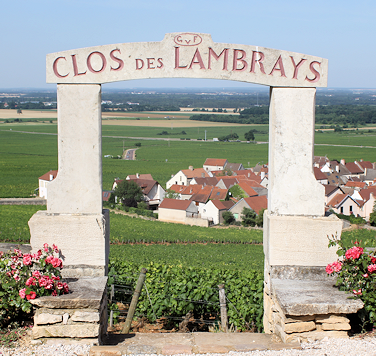 Domaine Christophe Perrot-Minot
Christophe is now the fourth generation of his family producing wine on the estate after his great grandfather Amédée Merme devoted himself to the management and production of wine over 130 years ago. The estate has gone from strength to strength – always keeping the highest standards. Integrated viticulture has been practiced for many years now which has been adapted especially for the terroir. No herbicide or chemical fertilizer is used, instead, Christophe prefers to "stand back and listen to this terroir, only intervening when necessary or when the weather requires it, never systematically." This is one of the star domaines of the whole of Burgundy.
In 2018 he picked 'not early, not late - the 5th September to the 14th was the right time for us'. He wanted to keep as much freshness as possible so painstakingly cut out all overripe bunches - and berries from bunches. There were a lot of parcels which suffered from hydric stress, so he kept the best bits and delassified the rest. About half of his Beaux Monts is in the village Vosne (so we are sorry if you don't get any this year), and the top part of Combe d'Orveau also suffered from lack of water and did not make the cut - so the village Chambolle is 40% Combe d'Orveau. He used 50% to 60% whole bunches throughout - almost no pigeage, just remontage, and only 20% new wood, or, on some of the smaller cuvées, no new wood at all (as it's not possible to put only 20% new wood in a two or three-barrel quantity). The alcohol levels are 13.2% to 13.5% across the range, but the bits he left out made ten barrels of Bourgogne rouge that is at 15.4%, so leaving that in would have raised the average.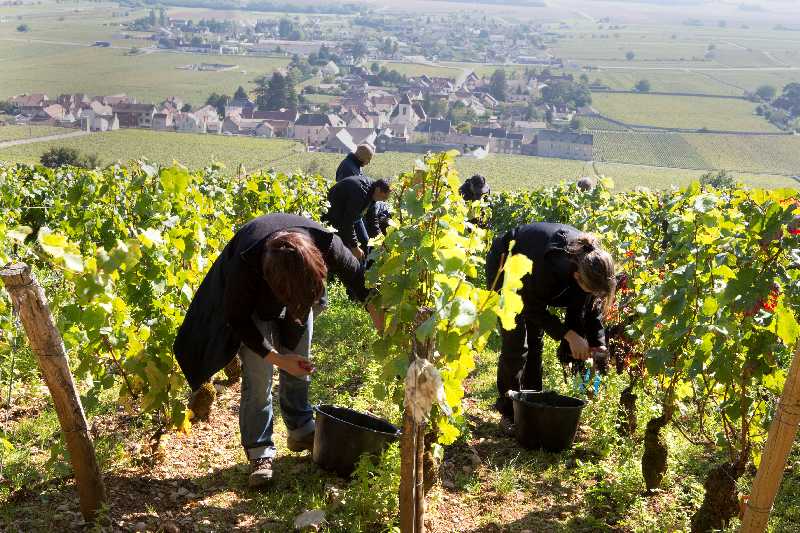 Domaine Bernard Dugat-Py
Domaine Dugat-Py's wines are far from shy and retiring, but they do require patience to show their best. Old vines, tiny yields, viticulture with minute and constant attention, all lead to a magnificent concentration and purity in the raw material. Without extracting harsh tannins, Loïc (who despite his youthful good-looks, has overseen the wine-making since 2012) gets an astonishing density into the wines, and they take on the high percentage of new oak quite casually. Nevertheless, Loïc has reduced the amount of new wood (The village wines get 50% max., while the Premiers Crus and Grands Crus get up to 75%.)
'Nous on est tres content' said a relaxed and smiling Loïc Dugat as he began to tell us about the 2018 vintage. There were frosts until March - the winter had been cold and rainy so there were good reserves of water, then suddenly in April they had 28C - from freezing at night straight to that. Flowering happened from the 23rd May. It was very hot in August - 34-35C - but there was no blocage de maturité because of the water reserves in the ground. He started to harvest on the 29th August (Charmes, Vosne, Pommard), but it was still 29C in the afternoons, so they hurried, employing a team of fifty to get it all picked in a week. They finished with the Corton Charlemagne on the 7th September. Loïc has just one word for it: 'exceptional'.
Oh, and before you ask, the domaine's Chambertin, of which there were only 200l in 2018, which a couple of critics have made their wine of the vintage, is no longer released en primeur.