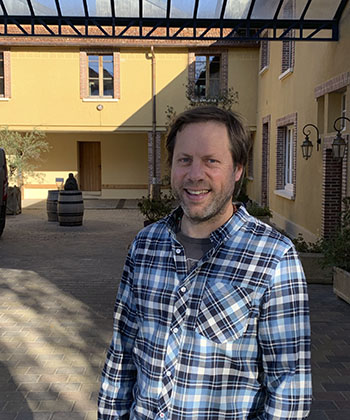 Champagne Marguet
France, Champagne
Champagne Marguet was founded in 1870 and is located in the Grand Cru Village of Ambonnay. Today the 5th generation of the Marguet family, Benoit, is in charge and he has changed things dramatically, bringing his own philosophy to the work in the vineyards and cellar. The estate has 8 ha under vine which are all Grand Cru, 7.30 ha in the village of Ambonnay (Lieux dits: Les Saints Remys, Les Beurys, Les Crayeres, La Grande Ruelle, Les Bermonts and Le Parc), and 0.70 ha in the village of Bouzy (Lieux dits: Les Loges, Les Hannepes). The average vine age is over 40 years, and plantings consist of 58% Pinot Noir and 42% Chardonnay.
Benoit converted the entire estate to biodynamic farming in 2009 and has used Claude & Lydia Bourguignon to consult on all things biodynamic. The health of the soil is a priority and since 2010 all the vineyards have been worked by two horses that reside at the estate.
In the cellar work is done by gravity, with fermentation undertaken plot by plot in wooden vats and small barrels with extended aging on the lees. No sugar is added and the use of sulphites is kept to a minimum if not virtually non-existent. Wines are bottled as single vineyards if not single Cru's, with most rated Grand Cru and start with the wonderfully named Shaman N.V.