David Porter's Wine List
What I'm Drinking Now
At this time of year I find my self reaching to the wine-rack for something red and juicy. Of course there is always a moment when I just want some White and I love pure, bright wines full of energy and vim. The ludicrously joyful wines from >Manni Nossing are often opened, but the brilliant value
Legras Blanc de Blancs
is fine and bright and dangerously drinkable or the English Sparkler from Dorset -
Tuscan reds
which keeps the wine incredibly moreish and these wines just work so well with food. Bordeaux too always takes up a good stretch of the wine rack at home. When you find a good quality Claret that does not break the bank - yet still tastes like it is from Bordeaux - it's a rare joy.
Mercurey from Francois Raquillet
or one of our fantastic
Beaujolais growers
. He there are a raft of incredibly well-crafted wines, soft and generous - yet with a sophistication you would being paying at least twice the price for if they were made just an hour further north, in Burgundy.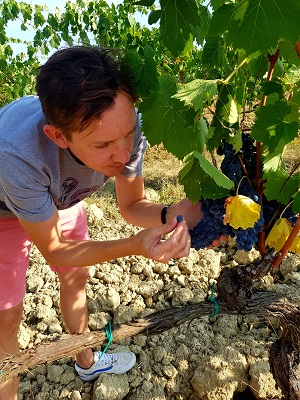 ORDER
COLLECT
ORDER ONLINE AND COLLECT FROM ONE OF OUR SHOPS