Sottimano 2014 - Opening Offer
For much of Italy the cool and damp summer of 2014 meant that achieving excellence in the vineyard was difficult. It was a tricky season with rain and hail meaning winemakers really had their work cut out – and in some cases it was a battle they could not win. Piedmont did not escape this tough season but, thanks to the late-ripening nature of the Nebbiolo grape, there are some super exceptions. These are wines of purity and sheer class with crystalline fruit expression that offer sophisticated joy.
It was a year for the very best vineyards and the very best producers to shine. Skilled and dedicated winemakers farming the best sites of Barbaresco have pulled it out of the bag. And none more so than the brilliant Andrea Sottimano.
Relentless work was needed amongst the vines throughout June, July and August to keep on top of the cool, damp conditions. The unwary were punished with mildew and rot, but Andrea was able to keep the vines healthy and he just needed some respite going into the Autumn to allow these hard-won grapes to ripen fully. September was not perfect with cool conditions continuing but crucially the damp stopped, and a cool breeze really helped to dry out the vineyards. Clear conditions pushed on through to November and so the harvest began in the final days of October here. This allowed perfect ripening of the grapes, with long hang-time and cool nights. Ideal conditions to ripen the skins and mature the phenolics in the grapes. The results are superb.
This is not a rich, full-throttle vintage with sweetness and weight – these are sophisticated wines that tell of their place. Each of Andrea's 'Crus' showing clearly it's individual terroir and expression. Clean and pure they are wines for lovers of finesse and elegance. Andrea's wines often have the feel and high-toned lift of great Burgundy and this is very clear with these delicious 2014s.
The lightness of touch here, the delicate intensity of these wines means that the 2014s are almost immediately accessible – but the inherent structure and fine grip of these old vine Nebbiolo grapes will allow these 2014 Barbarescos to give great pleasure for at least the next 10 years.
These opening offer prices will not last so, if you are interested in securing a case or two of these for your cellar, now is the time to act.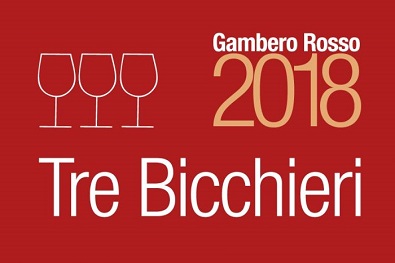 Sottimano's 2014 Barbaresco Pajoré received the much coveted 'Tre Bicchiere', the top accolade from Italy's premier food and wine review.
'Savvy readers will want to seek out the best of these wines before their quality becomes widely apparent.'
Antonio Galloni
2014 BARBARESCO Cottá Sottimano
75cl bottles, case of 6
Of the 2014s from Andrea this is proving the most shy for now and yet is destined for the longest life ahead. There is the tell-tale intensity of fruit - the brooding weight of this vineyard is clearOf the 2014s from Andrea this is proving the most shy for now and yet is destined for the longest life ahead. There is the tell-tale intensity of fruit - the brooding weight of this vineyard is clear in the compacted dense core. The old vine intensity is clear here Andrea has vines up to 70 years old in his Cottá parcel and this balances the power with great poise too. A lovely precision to the dark cherry juice and hints of the richer blackberry flesh to come. Spiced and with a delicate note of more savoury spice this will need a bit more time than the other two Crus to unravel - and when it does - there will be so much to enjoy! One for the cellar that will repay a moment's patience. Fine and pure and yet with lovely substance.L&S(Aug 2018)

2014 BARBARESCO Fausoni Sottimano
75cl bottles, case of 6
From 45 year old vines in Nieve, the Fausoni 2014 is an immediately beautiful glass of wine. Young now of course but so refined with such perfectly ripened fruit it is already a delight to taste. TheFrom 45 year old vines in Nieve, the Fausoni 2014 is an immediately beautiful glass of wine. Young now of course but so refined with such perfectly ripened fruit it is already a delight to taste. The long ripening season into the end of October means that the tannins are so polished and ripe that the succulent fruit bursts on to your palate with joyous energy. This is expressive and lithe with red berry juice and plum-skin lift. This is pure and bright yet remains a fun, enticing Barbaresco that keeps you going back for more. L&S(Aug 2018)

2014 BARBARESCO Pajoré Sottimano
75cl bottles, case of 6
Awarded the top Italian Wine award of 'Tre Bicchieri' from the Gambero Rosso guide - this 2014 Pajore is a total triumph. 2014 may not have been an ideal season but here Andrea Sottimano has craftedAwarded the top Italian Wine award of 'Tre Bicchieri' from the Gambero Rosso guide - this 2014 Pajore is a total triumph. 2014 may not have been an ideal season but here Andrea Sottimano has crafted a fine-boned, delicate Barbaresco with uncompromising drive and focus. Very clever stuff in a vintage like this. Testament to the quality of the vineyards and these beautiful old vines but also to Andrea's care with the vines and his skill in the cellar. Dark fruit is layered with pressed flowers and gorgeous herb notes on a compacted mineral core. The subtle nuance and focus make this fresh beauty an intriguing bottle of wine. Fascinating now, but with a great future too as it will gently open up and share the myriad flavours so tightly packed for now.L&S(Aug 2018)