The deadline for deliveries before Christmas outside London is past, but if you live in (central-ish) London, you can still order online for delivery today (Wednesday), or, if you really insist on taking it to the wire, tomorrow (Thursday). Even then our magnificent warehouse crew will get your wine to you before Christmas. Please don't expect timed deliveries, and if you want it even on a particular day we may not be able to help – we will just get it to you by Christmas. After Thursday I'm afraid rien ne va plus for delivery, you will have to come to one of the shops where we will still be excited to see you right up to 5pm on Christmas Eve.
We are delighted to announce (better late than never) that our much-lauded L&S Bordeaux is back in stock, and so is the first shipment of the 2009 version of THE DIRECTORS' CUT , which proved an immediate sell-out success last year. A special selection in the vineyard and in Nicolas Dabudyk's chai, aged in a slightly different barrel selection with a touch more new wood, this is a 'Cut' above.
 We are also offering a new mixed case of the L&S label range, which includes
2 bottles BENEDICK Grand Reserve Brut
3 bottles 2011 LEA & SANDEMAN White Burgundy
4 bottles 2009 LEA & SANDEMAN Bordeaux
3 bottles 2009 THE DIRECTORS' CUT Bordeaux Lea & Sandeman
all for just £138.60 – how smart is that !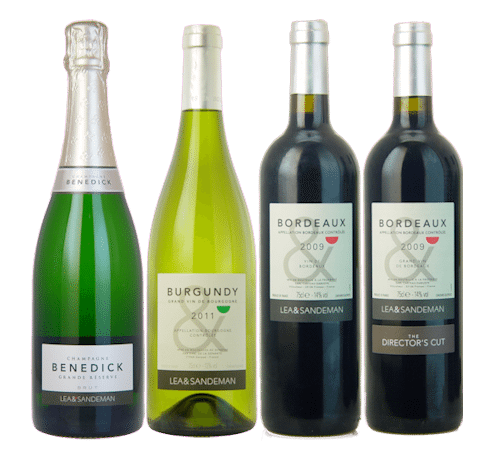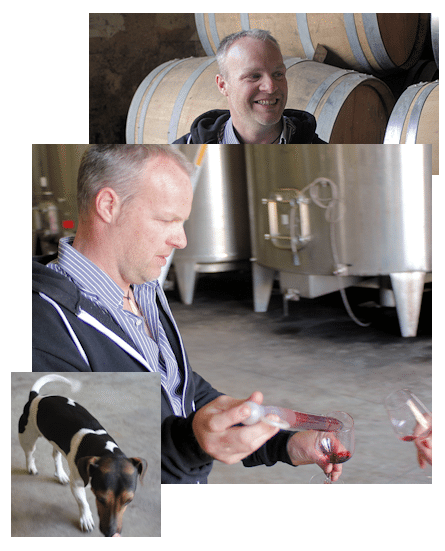 (Nicolas Dabudyk, and winery dog 'Domino')