If you agreed to try something tasty in the alcoholic beverage line from the Czech Republic you would, in all probability, be expecting a frothing glass full of chilled bright amber-gold lager beer.  Few of us, Czechs included, would expect to have a glass of wine thrust into our hand.  But, in the wake of the Velvet Revolution and the return of the land to private ownership, a surprising number of vineyards have been planted, most on quite a small scale but some with grander ambitions.

Craig Stapleton is an ex-US Ambassador to Prague who saw the potential for wine making in the Czech Republic, and together with his brother Benjamin Stapleton, sought out Moravian winemaker Jaroslav Springer to form a partnership that could showcase that potential.  So it was that in 2004 Stapleton & Springer was formed to grow vines around Bořetice, south of Brno.  Unusually, they have always concentrated on red wine and Pinot Noir in particular (which makes up 75% of their plantings) with the lofty inspiration of the fine wines of Burgundy.  The vineyards are tended organically, and they keenly follow the practices of the Loire Valley's biodynamic guru Nicolas Joly.  The keen adherence to as natural a process as possible extends into the winery where sulphur dioxide usage is kept to the minimum.

The resulting wine is quite a revelation.  Firm and muscular, but not heavy, with the supple texture of classic Pinot Noir, gripping plum-skin and deep ripe cherry fruit, good brisk acidity and a refreshing finish.  It feels natural, you can see the allusion to Burgundy, it's tasty and charming and extraordinarily good value for money.
Jaroslav Springer Pinot Noir 2009 Stapleton & Springer – £15.95 per bottle (£14.50 by the dozen)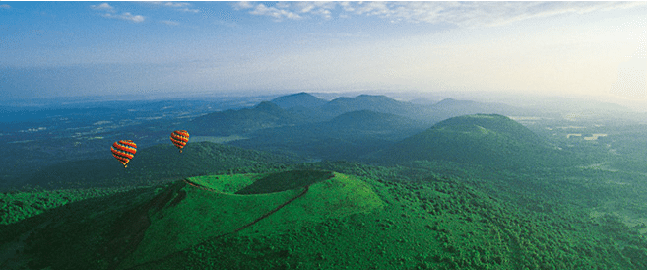 The Auvergne region of France is famous for its picture postcard verdant green extinct volcanoes, but not really for its wines.  So, it came as quite a surprise that we could source a more than rather pleasant Pinot Noir from the heart of the region and sell it for a rather tempting price.  Although the region sits on a similar line of latitude to Bordeaux and the Northern Rhône, the higher altitude tends toward a cooler climate and Pinot Noir can thrive.  La Cave Saint Verny, the local co-operative winery, is responsible for around 40% of the region's production.  The oenologist Olivier Mignard has been in place since 1999 and works closely with the co-operative's members to ensure the best practice in the vineyard.  As the average holding is so small – less than 2ha – most of the grapes are hand-picked.
Charming, light Pinoty nose; light to medium palate, dry with pleasant cooked cherries, plum skins and burnt leather characters; and a nice clear finish.  Only about 5% of the cuvée is wood aged, the rest retaining the charm of pure fruit.
"This is, dear readers, the best sub-£10 wine I have consumed this year. It's a Pinot Noir from the southern Loire region of the Auvergne. It comes from volcanic soils, at an altitude of 350-570 m, and the region sits on the 45th parallel, like the Rhone. Fresh and aromatic with sappy green notes, hints of herbs and ripe cherry fruit on the nose. The palate is elegant and textured with smooth, sappy red cherry fruit. Beautifully expressive and elegant. A pure, lighter-style red wine with no harsh edges. So drinkable."
Jamie Goode, www.wineanorak.com
Puy de Dôme 2010 Pinot Noir – £9.95 per bottle (£8.95 by the dozen)