We're looking forward to once again hosting the annual NSPCC's City Fine Wine Challenge this evening at the Royal Institute for British Architects on Portland Place.
Alongside the interesting selection of wines we have chosen for the blind tasting, we are pleased to present the City Fine Wine Trophy dedicated to Patrick Sandeman who we sadly lost at the end of last year. As a very active member of the NSPCC event committee and former #CFWC quiz master, we thought this decanter would be a fitting tribute to his work for the charity.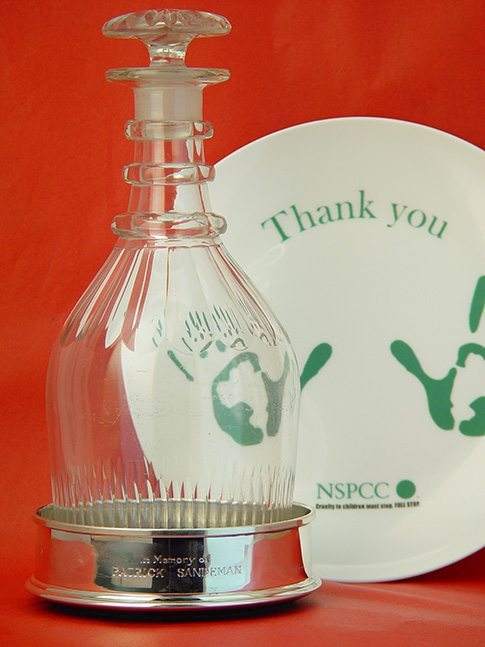 The wine quiz will be hosted by Tim Atkin, an award-winning Master of Wine, journalist, presenter and wine judge, whilst Jeffrey Archer will be auctioneer for the evening.
We will be joined by 20 tables of generous city donors who will be competing in a arduous test of wine knowledge for the Patrick Sandeman trophy. The tables include teams from: Diligenta, Friends Life, FNZ, Aviva, Assureweb, JLT Group, CLS, Goldman Sachs, Capgemini, Ridgeway Partners, CSC, KPMG, Virgin Media, Scottish Widows, Swiss Re, Deloitte, Pinsent Masons,  Brian Purves, F&C Asset Management plc, Marakon and Ernst & Young.
We're confident that the evening will be a great success and hope to raise significant donations and awareness for the NSPCC  and their tireless work to put a full stop to cruelty to children in the UK.