2004 Dom Perignon Champagne Pre-release Offer
UPDATE 30/09/2013: The pre-shipment offer is now over, but you can browse our full range of vintage and non-vintage Dom Perignon on our website here.

2004 Vintage Champagne Dom Pérignon – Pre-release Offer
Like all the other merchants who have emailed you, we've been given a ridiculously small allocation of Dom Pérignon 2004. They are clearly very excited about this more traditionally shaped wine after the exuberance of the 2003, so much so that they have given us more marketing bumf than wine. Nevertheless we are very happy to offer it as it seems to represent a return to the grand classical style of Dom Pérignon.
We can't wait to taste this "Dark minerality" alluded to by Dom Pérignon's chef de cave, Richard Geoffrey, perhaps a bottle will appear in the next Batman (or will it be Robin) film?
Here's the rest of the gush:
"Dom Pérignon Vintage 2004 is both all-embracing and intriguing. It never fully reveals itself. It reveals and hides at the same time".
"Dom Pérignon Vintage 2004 perfectly incarnates the Dom Pérignon ideal, with in the final note, the graceful gravitas that comes from its 'Dark' minerality".
Richard Geoffroy – Chef de Cave, Dom Pérignon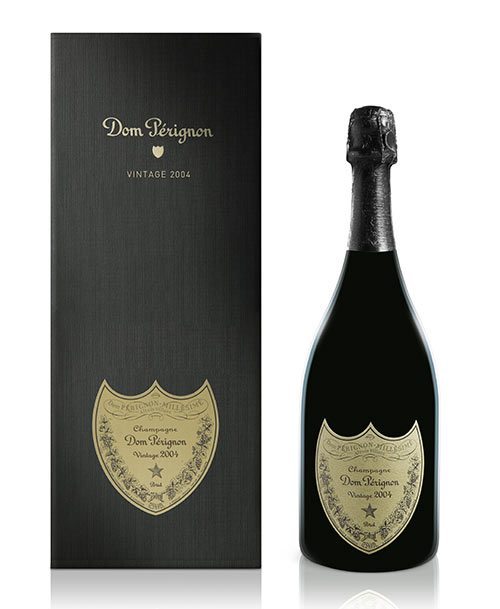 RETAIL PRICING:
75cl bottles £129.50  Case price £119.95

THE 2004 HARVEST
The 2004 vintage leaves its mark on the history of Dom Pérignon for its ease and generosity. In contrast with the year before, vine growth was regular and progressed without incident, while the bunches were of a significant number and size. While the weather remained moderate for some time with the month of August particularly cool – the vintage was defined by the dry heat of the final weeks before the harvest. The harvest began on 24th September with the grapes displaying excellent ripeness and health.
WHAT THE CRITICS SAY:
"2004 Dom Pérignon: Super racy, elegant and mineral driven. This is a taut, focused style of Dom Pérignon that stands apart from the more boisterous 2002 and 2003" Antonio Galloni – Robert Parker board
ON THE NOSE
On the nose, aromas of almond and powdered cocoa develop gradually into white fruit with hints of dried flowers. Classic toasted notes give a rounded finish and denote a fully realised maturity.
ON THE PALATE
On the palate, the wine instantly traces an astoundingly fine line between density and weightlessness. Its precision is extreme, tactile, dark and chiselled. The full taste lingers with the utmost elegance on a sappy, spicy note.
THE GRAPES
The wine is a blend of 53% Pinot Noir and 47% Chardonnay. Yields in 2004, a vintage with excellent growing conditions, were an average 10-11,000kg per hectare, compared to 3-4000kg/ha in 2003.
FOOD PAIRING:
Revealing Dom Perignon through gastronomy: https://www.creatingdomperignon.com/
DOM PERIGNON LAUNCH PARTY VIDEO:
LEA & SANDEMAN
170 Fulham Road, London, SW10 9PR
T: 020 7244 0522
F: 020 7244 0533