With late night shopping in Barnes upon us and Derek & Emerson at our Lea & Sandeman shop limbering up to serve mulled wine hand over fist, we thought it was an opportune moment to re-publish Patrick Sandeman's legendary mulled wine recipe.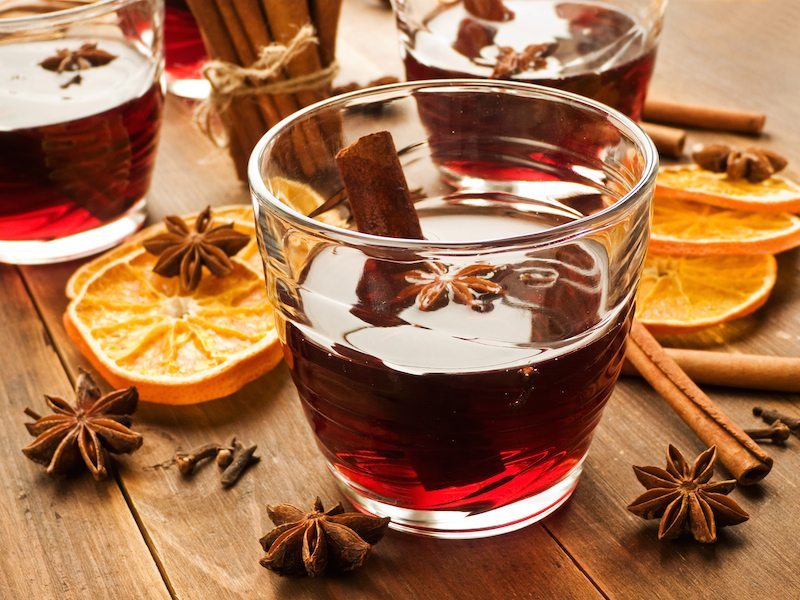 "This recipe is in fact inspired by 'The Bishop', a wonderful mulled port that my father used to allow us as children to drink as we sat the front of his Land Rover on the edge of the farm watching the annual 'Old Crocks' race down the A23 on the London to Brighton old car rally. There is no need to buy those pre packed sachets of mulled wine spices, since most kitchen cupboards will have all the spices you need. The secret is to make sure it is not too sweet (sugary) or spiced (easy on the cloves), and use a good slug of brandy/vodka to give it a bit of a kick, and plenty of port to give it sweetness. There is nothing worse than thick, sweet, cloying mulled wine. We make this in large batches so you will have to scale this recipe down in order to make smaller quantities.
11 bottles full bodied red wine(such as 2009 LOU PLANAL Domaine de la Bouysse)
1 bottle ruby port
Good slug of brandy/vodka
Sugar (to taste but start with about 125gs)
Whole cinnamon stick (or powdered but this does make it grainy)
1/2 tablespoon powdered ginger
Two each oranges and lemons cut in half and peel stuck with cloves.
Add all together, warm slowly, and bring to simmering point (just below boiling – but do NOT allow to boil). Mull for about twenty minutes. Before serving give the oranges and lemons a good squeeze so that you get all of the juice out. Sieve if necessary and serve hot!"