'The Good Year' Wine Pop-Up Launches Thurs 21st May: Exclusive discount for L&S customers! 
From Thurs 21st May, wine lovers will have a new kind of bar they can visit to feed their curiosity. Creators Mumtaz Lalani and David Payne wanted to get away from a tradition of wine menus which are just 'lists of names', to make great wine more accessible to wine lovers who don't have encyclopedic knowledge of varietals and regions.  With this in mind, "The Good Year" will offer a highly curated menu of wines by the glass, simply explained with reference to how the wines actually taste.
Wines will be priced from £5 by the glass, with a smaller tasting size also available to encourage experimentation. Sommelier Mumtaz Lalani has worked closely with Lea & Sandeman to choose beautiful wines with a focus on biodynamic and smaller producers and has lovingly selected a range of cheese from Androuet, salami from Natoora and Pavilion artisanal sourdough to accompany the wines.
We've had a sneak preview of their first menu which includes some L&S favourites such as the MiP rosé by Domaine Sainte Lucie and the 2014 TXAKOLI Aquirrebeko Bodega Berroja.
As a major supplier to The Good Year, L&S customers are eligible for an exclusive 20% off!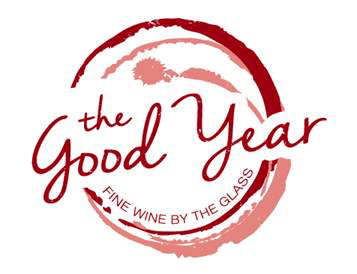 The Good Year
74 Great Eastern St, EC2A 3JL
Thurs-Sat 6.30-11.30pm
Opening Thurs 21st May and resident in this venue for one month.
The venue seats 45 and will operate on a no-bookings, table-service basis.
Enquiries: hello@thegoodyear.co.uk
www.thegoodyear.co.uk @tgywine www.facebook.com/thegoodyearwine