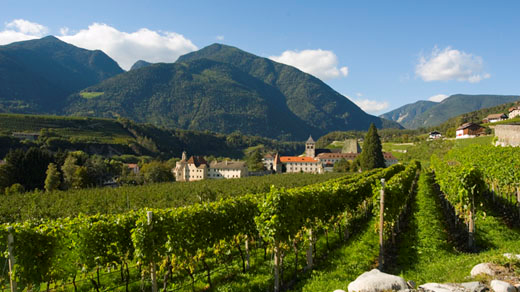 Abbazia di Novacella
Italy, Alto Adige
The Abbazia di Novacella is located in Trentino/Alto Adige, and is the northern-most wine growing region on the southern side of the Alps.
Founded in 1142 by the Augustinian Order of Canons Regular, the monks worked to support their local community, one activity of which was to grow grapes for winemaking. There is also now a school on site which is dedicated to the study of viticulture.
Due to its location near the Alps, the elevation and cool climate mean the grapes of Abbazia di Novacella have an extended ripening period, which is crucial in giving the wines their trademark flavour whilst simultaneously maintaining their acidity.