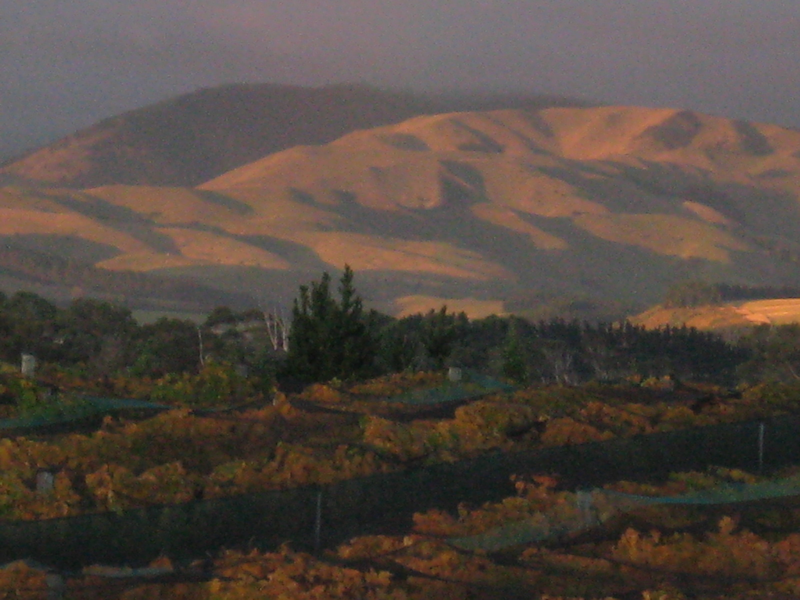 Brodie Estate
New Zealand, North Island
Brodie Estate is a family owned vineyard, based in Martinborough in the lower North Island. The vineyard sits on silts and clays with tight gravels below. Organic practices are followed, rotating buckwheat, plantain, lucerne and clover swards down 15 percent of the rows each year and using only organic sprays on the vines. Plants have been grown without irrigation. This enables production of small succulent berries with intense fruit flavours and savoury characteristics. The vineyard was planted in 2001 with 10 acres of Pinot Noir Dijon clones - 777, 667, 114, 115 and Clone 5. The clones were carefully chosen. Clone 777 has chocolate characteristics, Clone 5 brings spices, and 667 provides the full mouth characteristic of our wines. These are lended together to produce the single estate wine. The aim being to produce physiologically ripe fruit with a medium alcohol level.

The winemaking philosophy is based on allowing the fruit to express itself in the wine with very little intervention in the process. Two selected yeasts, are used, gentle basket pressing and 30% new French oak Gillet barrels for maturation over 12 months.

This results in a wine with soft tannins, a medley of fruits and a silky, sensuous expression, full in the mouth, spicy and savoury with good acid structure and length. The bouquet opens gradually as the bottle stands. Production is 1000 cases of premium pinot noir each year.