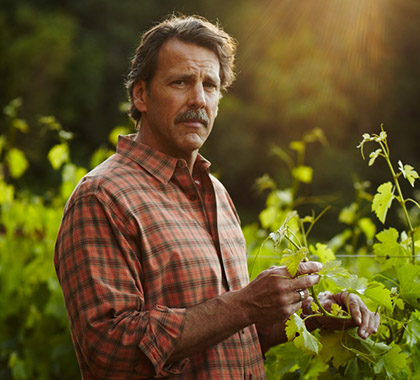 Cardinale
USA, California
https://www.cardinale.com
Cardinale, founded in 1982 and owned by Jackson Family wines, is one of the older wineries in Napa's Oakville district. While most vineyards in Napa and indeed elsewhere in the world focus on producing a number of wines each year, Cardinale concentrates all its effort into making one great wine - producing a single Cabernet Sauvignon (blended with smaller amounts of Merlot) every vintage.

Christopher Carpenter, Cardinale's chief winemaker, regards the creation of his blended signature cabernet sauvignon as a composer would a finely balanced piece of music. He blends different layers and sounds together to create one harmonious piece. The wine is a limited-production blend from Napa Valley's most recognized mountain appellations including Mt. Veeder, Spring Mountain, Howell Mountain and Diamond Mountain. This blend of mountain terroirs, sourced from ten different vineyards, is essential to Cardinale's character.

The steep aspects, rocky soils and exposed vineyards are instrumental in crafting this structured and complex wine. Well layered, both on the nose and the palate, it has dense, rich, dark fruit flavours while showing oaky tannins and grip on the finish.