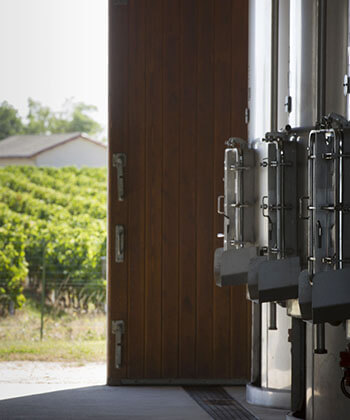 Château Muret
France, Bordeaux
https://www.chateau-muret.com/
Château Muret is mentioned in Cocks in 1850 as being one of the bigger properties of Saint Seurin de Cadourne (just north of Saint Estephe) at around 100 hectares of woods, vines and grassland. However it clearly did not survive phylloxera, and by the time the Boufflerd family bought it in 1985, it was scrub and ruins.

The Boufflerds cleared the scrub, rebuilt and replanted a vineyard of 25 hectares comprising 60% Merlot and 40% Cabernet Sauvignon, vines which in 2018 were about 30 years old. For the last ten years the vineyard has been farmed in 'agriculture raisonnée' following the rules laid out by Terra Vitis

The wine is vinified in thermo-regulated stainless steel, and then half of it aged in barrel.