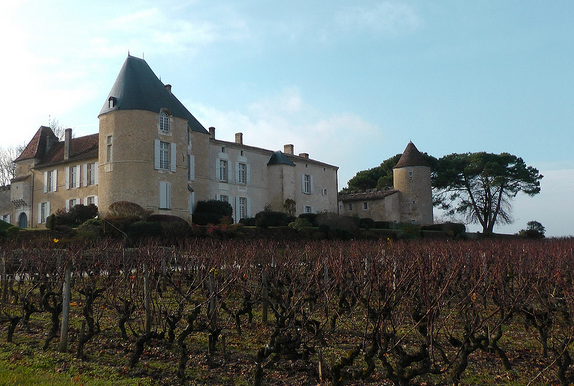 Château Yquem
France, Bordeaux
http://yquem.fr/int-en/
Sauternes Premier Cru Supérieur 1855

A wine estate so special that it sits alone in it own category of the 1855 classification. Even before the widespread use and understanding of the role of "noble rot", the wines of Château d'Yquem were regarded as superior to the rest of Sauternes.

Jacques de Sauvage was given the feudal tenure of Château d'Yquem in 1593 (full ownership of the property had to wait until 1711). In 1785, Françoise Joséphine de Sauvage d'Yquem married Comte Louis Amédée de Lur-Saluces (those must have been impressively big wedding invitations!) and the Lur-Saluces family began their long association with Château d'Yquem. Françoise was widowed just three years later, but she took the reins at the great estate and guided it through the worst ravages of the French Revolution, and along the way entertained Thomas Jefferson who was so impressed that ordered a couple of hundred bottles of the 1784 vintage. The Lur-Saluces family were finally ousted, amid much acrimony, when LVMH managed to secure a majority shareholding in 1999, although Comte Alexandre continued at the helm until 2004, being replaced then by Pierre Lurton.

Previously Yquem was only released once bottled, but under Pierre Lurton it has joined the rest of Bordeaux in making wines available for purchase en primeur for a short while. Recent vintages are again being released when bottled.

There are 113ha of vineyard, although only around 100ha are in production at any one time. Every year, 2 or 3ha are grubbed up and allowed to lie fallow for a year before replanting; and the fruit of vines less than 5 years old is not used for the estate's wines. The vineyards are planted with 80% Semillon and 20% Sauvignon Blanc. The harvest at Château d'Yquem is long and laborious, with pickers working through the vineyards selecting only the best and most "rotten" grapes, leaving those not ready for another day. Typically, the pickers go thought the vineyards at least six times selecting grapes, often more often, and it's not unheard of for the harvest to run on until December. Yields are extremely low - around 9hl/ha compared with as much as 20hl/ha in the rest of Sauternes. The wine is fermented and aged (for three years) in oak which is 100% new.

The intensity and acidity of d'Yquem gives it legendary ageing ability - a wine two decades old would still be seen as young, wines at 50 years old are deemed more worthy of opening.

Since 1959, the Château has also made 'Y' or Ygrec, a very original, nearly dry wine which is released in very small volumes, (and not in every vintage).