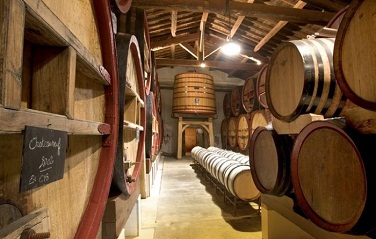 Château de Beaucastel
The Château de Beaucastel dates as far back as the 16th Century, when it was an agricultural estate. The first vines were planted at the time of the French Revolution and when pyhlloxera hit the region in the 19th Century, the Château was sold to Pierre Tramier, who rebuilt the vineyards before passing on the estate to his son in law, Pierre Perrin, a scientist. Under Pierre's stewardship the vineyards were considerably expanded, with the Château being passed on to his son Jacques and then staying in the Perrin family ever since.

The vineyard consists of 100 hectares, of which three quarters fall under the Châteauneuf du Pape appellation. It produces the full 13 grapes allowed in the Châteauneuf appellation, all under biodynamic farming. Blending is key and minimal oak is used during the maturation process, meaning the Château de Beaucastel has an unique style, every year.

In exceptional years, the Famille Perrin release a special cuvee in honour of their father Jacques Perrin. This cuvée ('Hommage a Jacques Perrin') is made predominantly from very old Mourvèdre vines, yielding tiny amounts of intensely ripe, concentrated fruit. This is truly an exceptional wine, with those tasting it never forgetting its intense aromas of black cherry, cassis, spice, leather and game.