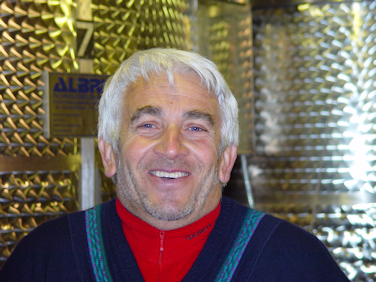 Domaine Jean-Marc Boillot
France, Burgundy
Jean-Marc Boillot left the family domaine to be winemaker to Olivier Leflaive for five years. Then from his maternal grandfather Étienne Sauzet he inherited much of the vineyard of the old Domaine Sauzet, in some of the best vineyards of Puligny. With this holding and others from his paternal side, he set up his own business, and he has been responsible for over 50 vintages. His daughter Lydie and son-in-law François Alzingre have worked alongside him and effectively run the domaine, and are now being joined by their children.
With the belief that a vine reaches its full potential when 40 years old, the team look after their old vines carefully, and those in La Garenne and Combettes are still those planted by J-M's grandfather Étienne Sauzet. Vines are planted to a minimum of 12000 vines per hectare, and the vineyard worked by ploughing to encourage the plants to have deep roots. They are trimmed quite high at 1.2m to leave lots of leaves for photosynthesis, and also to shade the bunches from direct sun exposure which might burn them.
Great care is taken over the date of harvest, with careful controls of ripeness made over a period of three weeks prior to starting. The grapes are harvested manually, and placed in small cases for transport to the winery, where they are pressed as whole bunches. The juice is allowed to settle out in tank and then transferred to barrel for fermentation with the fine lees. Batonnage once a week during the 11 months of barrel-aging helps the wines to feed and fatten on the lees. They normally use between 25 and 30% new wood. The domaine makes wines that show well young, with sometimes citrussy, sometimes with complex exotic fruit aromas, always with the core of minerality, and they age well too.