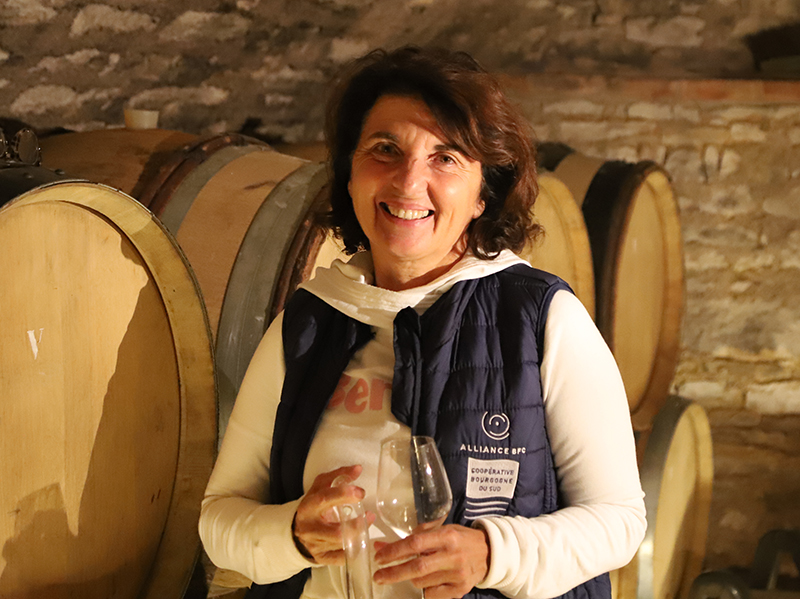 Domaine Thomas-Collardot
France, Burgundy
Jacqueline Collardot and her son Matthieu own and run this exciting 'micro-domaine' in the heart of Puligny-Montrachet. Matthieu completed his studies in 2019 and joined Jacqueline permanently, just in time for the harvest. Now they are working together we look forward to a slightly bigger production - as while she worked alone she was limited to what she could achieve all on her own, with excess grapes being sold on.
At only 2.5ha, this is an artisan project, allowing them to give unrivalled time and care to every parcel she has. Jacqueline inherited these vineyards from her father's Domaine Thomas Pierre in 2010 after he retired and is slowly raising the profile with her incredible care and attention. Although there may not be much quantity - the quality is impeccable. These are classically shaped, bright wines that express their various Puligny terroirs perfectly. She likes a long, slow élevage on the lees, with very little new wood used. Typically the wines spend two winters in the cellar before she then bottles in line with the moon in March.
From 2020 the domaine is now organically certified.