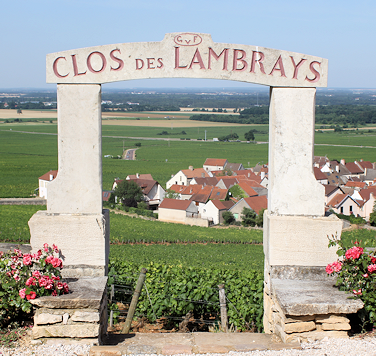 Domaine des Lambrays
France, Burgundy
The 'Clos' consists of 8.66 hectares of land enclosed by a wall in which there is the original milestone marking its founding in 1365, confirmed in the records of the Abbaye de Citeaux (those monks knew where to place a vineyard). The Clos owes much of its current fame to the nineteenth and twentieth century proprietors who reconstituted it after the fragmentation of ownership which followed the French revolution. Despite always having been considered a Grand Cru site, the Clos was in fact classified Premier Cru in the original 1936 appellations contrôlées.
The Rodier family which owned it from the 1930s fought to regain its Grand cru status, with eventual success only in 1981, when it became the last of the thirty-three Grands Crus of Burgundy, although by then it had passed to the Saier family. Recently under the benign ownership of the Günther Freund and his family, who gave a very free hand to régisseur Thierry Brouin, who had been employed by their predecessor Rolland Pelletier de Chambure, the quality of the wines here has pushed up again. In 2014 it was bought by the LVMH group.
Boris Champy has now taken over from Thierry Brouin as régisseur, and the team continues to do a magnificent job at this monopole Grand Cru vineyard which is very well-placed next to Clos de Tart at the top of the village of Morey-Saint-Denis. The wines are opulent and rich yet still well-defined and freshly fragrant, and there's a tiny volume of top-notch Puligny too.