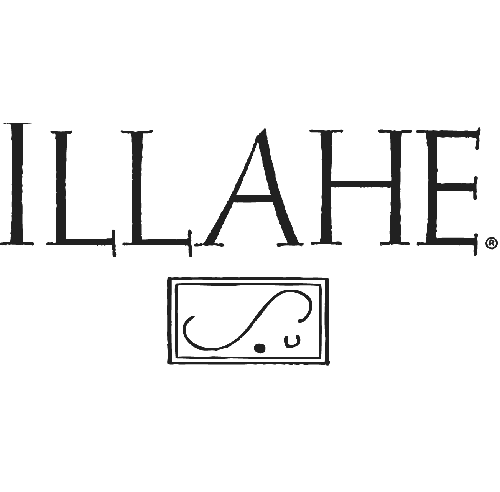 Illahe Vineyards
USA, Oregon
https://www.illahevineyards.com/

The story of Illahe began back in 1983 when Lowell Ford planted his first vineyard on his family farm by the Willamette River and became one of the Willamette Valley's pioneering viticulturists. Inspired by the great white wines of France, Germany and Austria, Lowell planted a selection of varietals including the first planting (to our knowledge) of Gruner Veltliner in the US. The terroir proved a success for whites but unfortunately rather challenging for Pinot Noir, which was rapidly becoming established as the region's leading red varietal. In scouring the valley for the perfect, higher-elevation site to grow Pinot Noir, Lowell and his wife Pauline drove past the hillside where the estate is now located. A consistent, south-facing slope protected by a neighbouring forest, and comprising of marine sedimentary soils atop an ancient volcanic bedrock, Lowell knew he had found something special. He purchased the land and began planting his dream Pinot vineyard. At this time, Lowell's son Brad had completed his chemistry and viticultural studies and was excited to turn his father's vineyard into a full estate winery. Illahe's first vintage was made by Brad in 2006.
In the vineyard a slow and gentle approach is taken, embracing sustainable farming methods in order to preserve and promote the biodiversity of the site, as well as allowing the vines to produce the highest quality and most balanced fruit, always prioritising quality over quantity. To this end, Illahe are LIVE (Low Input Viticulture and Enology) and 'Salmon Safe' certified and currently have a number of acres under organic management, a programme they are looking to extend across the estate. They are a member of the Deep Roots Coalition in commitment to farming without irrigation and only pick by hand.
This natural approach extends into the winery we are hyper-focused on making balanced, clean and age-worthy wines. Wild, native yeasts are embraced for the fermentation of the Pinot Noirs. All fermentations are done in small lots and occur in either wood or concrete fermenters, with gentle punch-downs or pigeage. Ageing is done in their underground cave in primarily used French oak, the Pinots are bottled without filtration or fining. The whites also see some time in used wood, including oak for the Pinot Gris and acacia for their Gruner Veltliner.
Brad draws special inspiration from historical wine-making techniques. This has led to the acquisition of the beautiful vineyard horses, an ongoing exploration of amphora production in Brad's own, home-built wood-fired kiln and ultimately the 1899 Project; a Pinot Noir they produce each year without any use of electricity or fossil fuels. This process includes harvesting with the help of the horses and moving wine around completely manually with their human-powered bicycle pump!