A shiny new Enomatic machine was delivered to our Chelsea shop yesterday, and customers will be able to sample 8 wines, some for free, others by paying the equivalent of the shelf price pro-rata for the 25, 50 and 75ml measures. The first eight wines available to taste are:-
If you live in the area come and tell us what you think of this idea. We at L&S like to think we are pretty good at recommending wines which fit our customers' needs, (and our customers are normally happy to trust us) but do you feel this 'taste before you buy' is a useful way of selecting or experimenting wines that you would otherwise be nervous of trying? Obviously if it is a great success we may extend the idea by having more wines on taste, or by trying it in our other shops.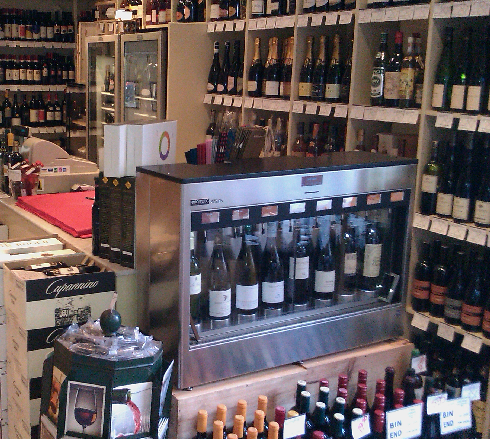 The Enomatic machine keeps the wines at a constant temperature and prevents spoilage of the open bottles in an inert atmosphere of 95% argon and 5% carbon dioxide, which the manufacturers say is the ideal mix for wine preservation.