PINOT PERFECTION Bodega Chacra, Argentina.
When we introduced Bodega Chacra's Pinot Noirs from Argentina two years ago, they were initially met with some scepticism. How could a country famous for producing monster Malbecs, brimming with rich, ripe fruit and high alcohol possibly produce Pinot Noirs which were anything other than monsters too?
Well, Bodega Chacra is quite simply unique. Lying in the ancient Rio Negro Valley in Patagonia, these are some of the most southerly vineyards in the world, 620 miles south of Buenos Aires, 1,240 miles north of Tierra del Fuego, and roughly equidistant between the Andes Mountains and the Atlantic Ocean.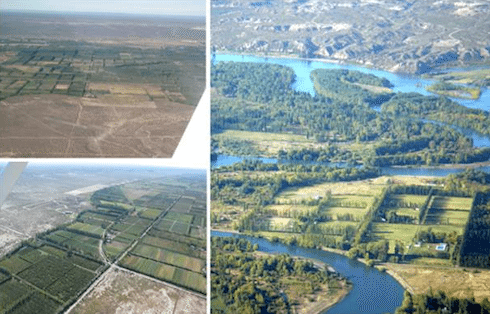 This is an arid, dry region, with low humidity, but pristine air and great luminosity, because there simply is no pollution. The natural barrier that is the desert means that there is a complete absence of vine disease and pylloxera is not present at all, which in turn allows for all work in the vineyard to be completely natural, in fact both organic and biodynamic. The seasons are precisely defined, with hot summers, cold winters and mild springs and autumns, while during the ripening season, the first quarter of the year, the diurnal temperatures vary widely from an average 28C in the day time to 9C at night, allowing a steady ripening of fruit.
Many of the vines planted here were the first Pinot Noir to be planted in Argentina, in 1932 and 1955, and all on their own rootstock, as they are today. The wines take their names from when the vineyards were planted, with 'Barda' being the main production, from 20 hectares of vines more recently planted on the same site as the 1932 vineyard, as well as from wines eliminated from the selection of the two flagship wines, 'Treinte y Dos' and 'Cincuenta y Cinco'.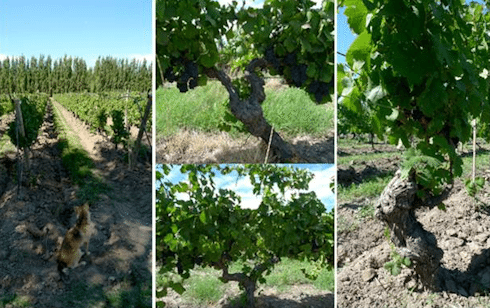 The winemaking too is as natural as possible, with no mechanisation at all in the winery. Gravitational pressing and natural yeast ferments, fermentation in lined cement vats, followed by ageing on the lees in top quality Burgundian oak barrels (of which only 20% are ever new – as at Sassicaia, home of Chacra's owner, Piero Incisa, a family with over four hundred years of winemaking history), and finally bottling without fining or filtration, so as to achieve a perfect marriage of fruit, soil and oak. The influence of the wood is almost imperceptible in these wines, while the vine and the 'terroir' are expressed to their fullest.
These are remarkably pure wines, with no additives, apart from very small amounts of sulphur used in the winemaking, and the combination of all these natural processes, both in the vineyard and the winery, coupled with the remarkable fact that the alcohol levels have lowered over the past vintages, at a time when everywhere else they are increasing, makes these perfect for lovers of Pinot Noir the world over.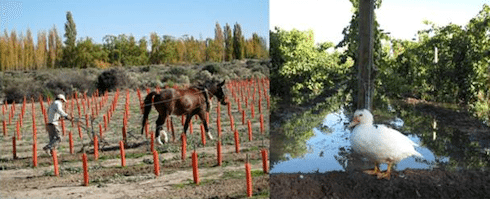 Bodega Chacra have just released both 'Cincuenta y Cinco' (11.5%) and 'Barda' (12%) from the 2010 vintage, which owner Piero Incisa says are the results of six years hard work in the vineyards and stylistically is exactly where he wants the wine to be: relatively low in alcohol, high in expression, and very, very drinkable. The 'Treinte y Dos' 2010 will be not be released until next Spring.
If you have not tried these wines before, we urge you to do so now, and if you have tried the previous vintages then you will love the 2010. As an added incentive to buy, we are offering a FREE Zalto Den'Kart Burgundy glass (perfect for both Pinot Noir and Nebbiolo), which retails at £27.95 per stem, with every twelve bottles of Chacra or Barda purchased before 10th December 2011.