Rippon Vineyards, Central Otago – Beautiful wines from the world's most beautiful vineyard.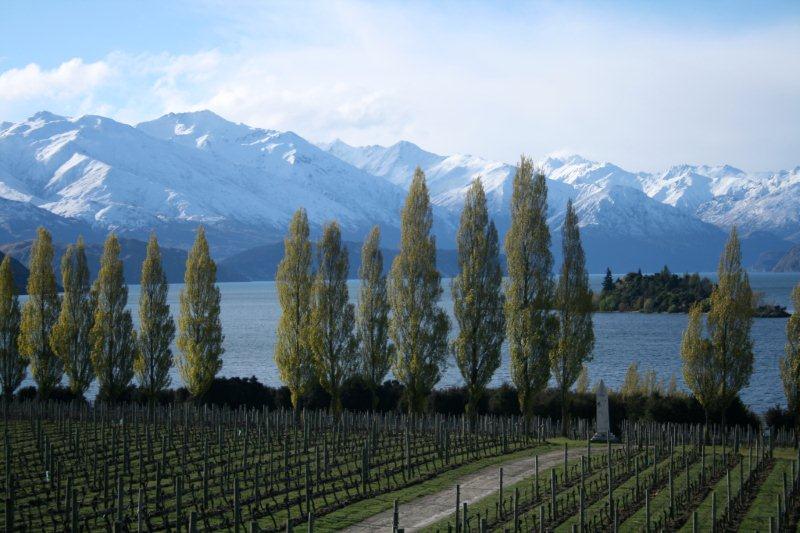 Often quoted as the most photographed vineyard in the world, Rippon's Central Otago vineyards, running down to the shores of Lake Wanaka and the magnificent mountains beyond, are the source of possibly the most beautiful and drinkable wines New Zealand has to offer.
'If you want the world to move for you, drink Rippon' Matthew Jukes
Nick Mills has taken over full control from his mother Lois, who founded the vineyard on the family farm, back in 1982, with his late father Rolfe, and converted the fifteen hectares to full biodymanic viticulture. His extensive experiences in Burgundy have brought to Rippon a real sense of making wines that speak of the 'terroir', or place, rather than just the grape variety, which is why his wines are so often written about as being different to other offerings from New Zealand and even Central Otago.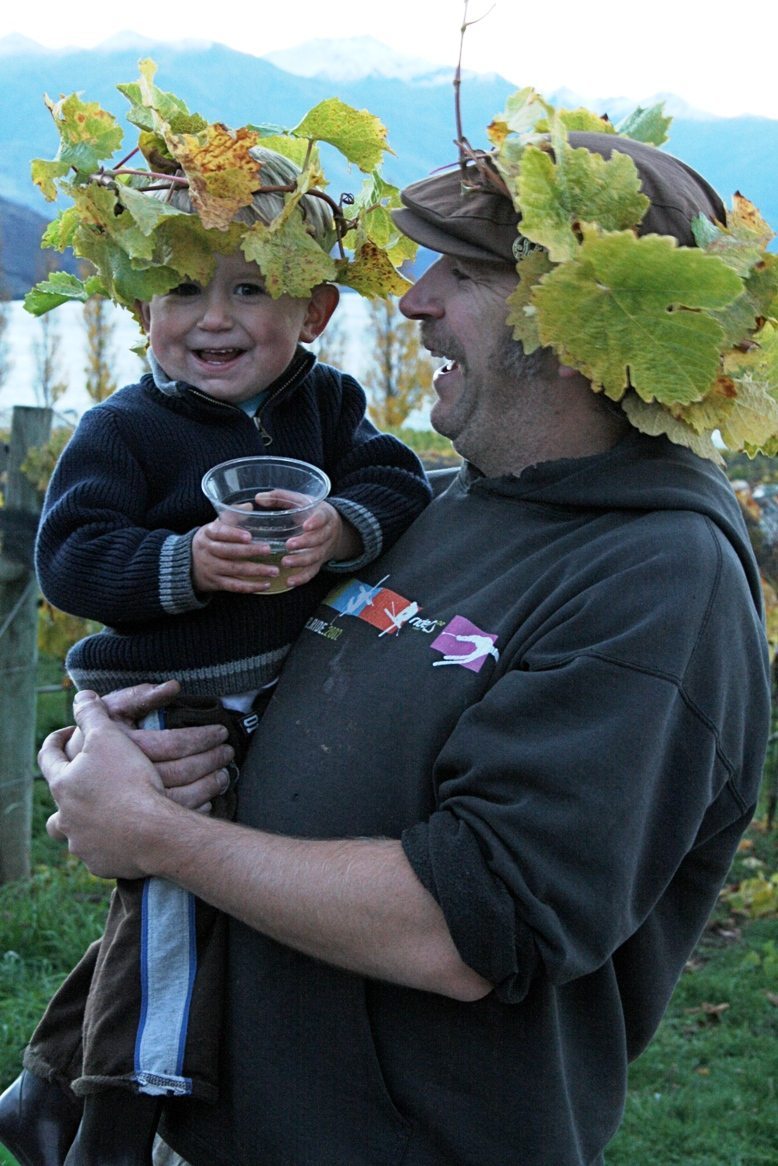 With its high content of Silica, Quartz and Mica, Rippon's schist based soils produce, as the texture of the rock itself would suggest, wines which are luminous, layered and complex; wines with lift rather than weight, precision rather than opulence, finesse rather than fullness, and this is reflected equally in the white and the red wines.
The white wines in our opinion some of the most enjoyable and expressive examples of these varieties you can find: dry Riesling that is both expressive and easy to understand (drink), Gewurztraminer that is brimming with fruit but does not rely upon residual sugar, and Sauvignon that puts almost all others into a cocked hat far and far out to sea in the South Pacific, as well as giving much of the Loire a run for its money, albeit in a very different style.
The reds may be influenced by growing techniques from Burgundy, but this is not Burgundy – as Nick puts it "it's schist, mate", not Burgundy limestone, but like Burgundies they have their sense of place and are miles away from the 'fruit bombs' that are so common to Central Otago (mostly off young vines under eight years old), which is why Nick has finally put 'mature vines' on his label. The luminosity and purity of these wines is clear to see and taste, both in the glass and after you have drunk them.
2010 RIESLING £19.95 bottle £17.95 by the case
The fruit is from Rippon's mature vines, whose root hairs have invaded the schist rock below. Lurking towards the end of the first mouthful is substantial phenolic power and it soon starts to take charge of the wine… and give it its sense of place. You will never again say that you don't like Riesling!
2011 GEWURZTRAMINER £19.95 bottle £17.95 by the case
Delicious dry Gewurztraminer that does not rely upon sweetness, just wonderful definition, minerality and expression of fruit. Given a slow, whole bunch pressing the wine undergoes extended lees contact giving depth of flavour and texture.
2011 SAUVIGNON BLANC £16.95 bottle £15.50 by the case
What sets this wine apart from the ever increasing number of Sauvignons is the fabulous balance of ripeness, texture and minerality. 40% of the blend was fermented in old French barrels, not for the oak, but for the form of the vessel itself. We think that this is quite the best vintage of Nick's Sauvignon that we have tasted. It is a mindblowing Sauvignon with fabulous fruit and awesome length, which is more in line with a Chablis than a tropical New World Sauvignon. An incredibly exciting and vibrant wine, we urge you not to miss it.

'I can't remember the last time sniffing a NZ Sauvignon Blanc made me sigh with happiness, but it happened with this wine, and I'm only aware of it because my friend who brought the wine over picked up on it! But I guess that just goes to show what a stunner of Sauvignon Rippon has made this year. What's so lovely is that although you can tell it's a NZ Sauvignon Blanc, it also has a softness on the nose and the palate which make it an especially sublime wine; the nose is elegant rather than purely super-charged in tropical fruit, and even though the citrus and tropical fruity notes dart about the palate – as they should on such a young and vibrant wine – the deftness of touch on the minerality balances the whole thing out to such a degree you'd be seriously hard pushed to find another NZ Sauvignon Blanc with so much going on at such a price.' Jane Parkinson www.janeparkinson.co.uk
2009 PINOT NOIR 'Mature Vines' £31.95 bottle £28.75 by the case
'This is one of those blow-away Pinots that reminds you just how serious NZ Pinot Noir can be. Headily scented with aromas of roast tomatoes, beetroot and even a savoury salty whiff of soy sauce. The palate is confident and rich, yet it still has the unmistakable prettiness of Pinot too thanks to the vibrant red fruit which follows on to a sophisticated earthiness on the long finish. This is a hugely inviting wine that's a joy to drink, even at this price!' Jane Parkinson www.janeparkinson.co.uk

'Aromas of red cherries and red currants with some Mediterranean herbs, damp earth and black truffles. Medium bodied with silky tannins, it has well balanced medium-high acid and plenty of earthy berry flavours that linger long into the finish…Though this estate may be somewhat under the radar, it comes highly recommended by me!' Lisa Perrotti-Brown, eRobertParker.com
'Rippon is one of the most lauded names in New Zealand for pinot noir right now and as soon as you smell, never mind taste this wine you can see why. Made by Nick Mills, a one-time national level skier, it combines self-assurance, focus and composure with the pinot noir flair we all fall for. The roasted fruit Central Otago hallmark is there, but it's not overbearing. Superb.' Victoria Moore, The Daily Telegraph
2009 PINOT NOIR 'Emma's Block Mature Vines' £44.95 bottle £40.75 by the case* (Limited stock)
Emma's Block faces east on the Wanaka lake front where clay reefs run laterally through fine schist gravels. The block is named after the great-great-great grandmother of the current generation of the Mills family. Nick Mills says 'this is more sleeky-slidey texturally than the pure schist wines [Tinker's Field Mature Vine Pinot, Mature Vine Pinot] because the soil has more clay. The soils are still schist gravels but with sausages or lenses of ancient lake bed clays. Emma's Block is like a sewing machine oil in that it is so super fine you can't even feel that the oil is on your fingers, but it lubricates.
'Delicate red berry and red rose aromas over notes of white pepper, tree bark and underbrush plus a hint of mace. Tight knit and crisp on the palate with a medium-firm level of grainy tannins, it offers excellent red berry and earthy flavor concentration, finishing long…. These wines (Rippon Pinots) really open-up after a few years in bottle, developing gracefully into some of the longest living Pinots currently coming out of New Zealand.' Lisa Perrotti-Brown, eRobertParker.com
2009 PINOT NOIR 'Tinker's Field Mature Vines' £51.50 bottle £46.50 by the case* (Limited stock)
Nick Mills says 'Tinker's Field is a gentle, north-facing slope formed by an ancient ejection cone of coarse schist gravels.' Tinker's Field contains Rippon's oldest vines which date back to 1974 and is named after Rippon's founder, Rolfe Mills (1923-2000; Tink to his friends), who planted them. Mills says 'This is more precise, more layered and more detailed than Emma's Block because it comes from pure schistous soils, and without the lenses of clay. It is not a barrel selection and we only bottle part of the wine from this block so as not to remove a whole block of vines from the Rippon farm voice [which is encapsulated in the Rippon Mature Vine Pinot Noir].'
'Fabulously complex Pinot Noir – a harmony of sweet and savoury, fruit and mineral,tight structure and intensity of flavour, fine-as-dust tannins and silky texture. It comes from the oldest vines on this biodynamic, long-established estate.' www.thewinegang.com
ORDER any of these wines online, by email or from any one of our shops. Any combination of twelve bottles or more will be charged at the case prices.