Bollinger RD 2002 Champagne – Pre-shipment Offer

A very French Prelude to a tasting of a great Champagne
The gloriously snotty maitre d' at the really rather good Reims restaurant the night before was a real caricature of the worst type and much to his chagrin, really rather amusing. We relished each cold stare and dismissive shrug. His curt responses and abrupt service made it a memorable evening. If you are heading that way, email us and we will let you know where to go.
The next day, after the tasting of the vins clairs (the still wines which are blended to make the cuvées), the excited din in the dining room began to quieten into something like awe when everyone realised we were going to be tasting the latest release of Bollinger's legendary RD – the superb 2002 vintage. In great years Bollinger make the Vintage Champagne La Grande Année. In truly exceptional vintage years they keep in the cellar some bottles and magnums of the Grande Année, to age on the lees without disgorging for another few years, until the cellar master feels the moment has come to disgorge and release. The current release, marking 50 years since the first RD, is the 2002.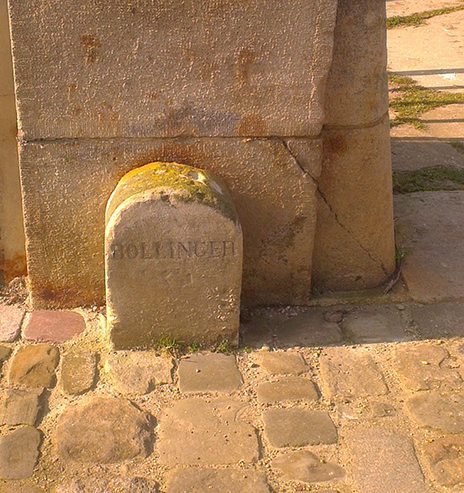 2002 'RD'
This is serious stuff. As it hits the glass there is a huge mousse, you can sense the wine and the bubbles, bursting to get out of the bottle after nearly 12 years in the cellar. This soon subsides into a very gentle, beading bubble. Fresh, driven and powerfully mineral – tasting young, despite its fabulous age this will no doubt settle down in 6 months or so to be a wonderful, intense yet balanced Champagne. So many layers of flavour are just bursting to unleash themselves and the evolution of this magnificent vintage is clear to see. There is impressive concentration here which you can even feel, full in the palate and opulent. Having tasted older vintages of this I was expecting a more savoury, 'mushroomy' character but was pleasantly surprised by the bright fruit and lovely notes of uncooked brioche dough. Sensational. Again previous experience has shown that this will now evolve gracefully over many years.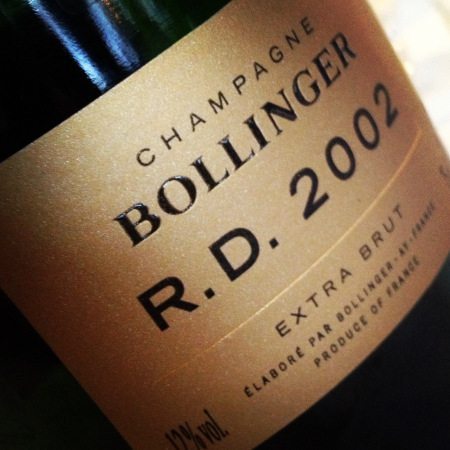 The Lea & Sandeman Offer
2002 BOLLINGER RD Brut – 6 x 75cl bottles in a wooden 6-pack.
Duty Paid:  £636.00 per case of 6 ex VAT

In Bond: £620 per 6-pack (excludes IB delivery charge)
2002 BOLLINGER RD Brut – 3 x Magnum in individual case.
Duty Paid: £720 per Case DPD ex VAT
In Bond: £705 per Case (excludes IB delivery charge)
There is great demand for this special edition champagne and we only have very limited stocks, so please order online, reply to this email or get in touch with your usual L&S contact.
*We also have our Boat Race Bollinger Offer running until the end of next week.*