A whistle-stop trip to Bollinger has been a great reminder of just how good this Champagne House is. From the outset it is clear that at Bollinger they really do not cut corners in their efforts to make the most of the raw materials they have.
This starts in the vineyards where Bollinger now own almost 70 per cent of their own vines, giving them the control they need to be confident of the quality of the grapes they can work with.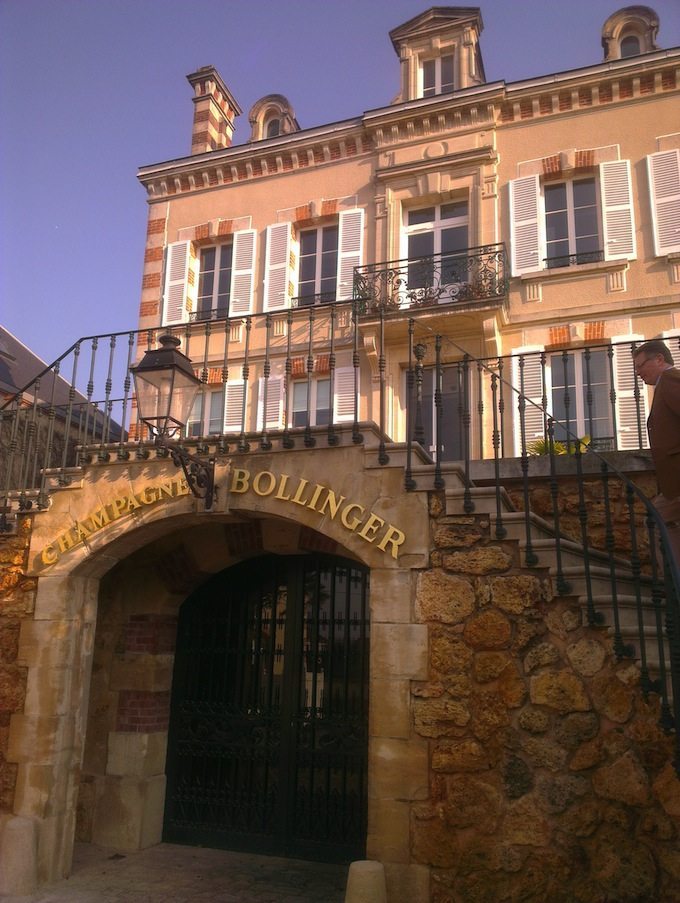 I was there to learn about the selection process used to come up with the blend for their Special Cuvée and so had a chance to taste their base wines or 'Vins Clairs' that go into the mix, to create the same house style year on year.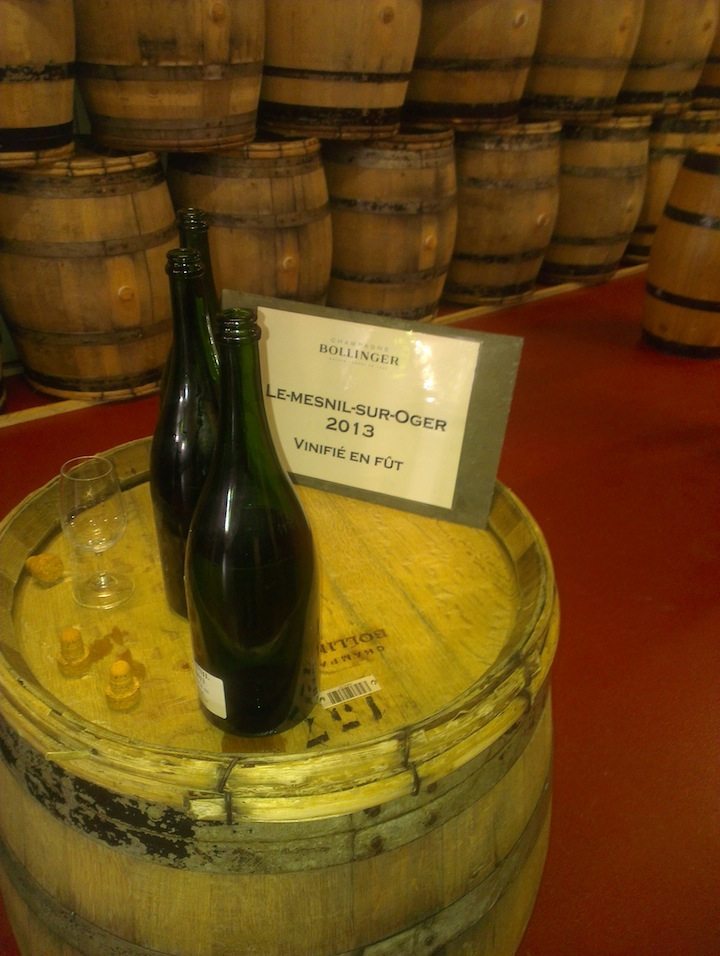 All champagne makers are looking for their 'house style' to continue seamlessly from one year to the next in their 'Non-Vintage' cuvées.  This must be done despite the vintage variations.  They achieve this by having a selection of parcels from various vintages and different villages to blend together and tweak the mix so that it remains unmistakably of the 'House'.
At Bollinger they have a catalogue of over 400 different ingredients they can call on to tweak the style.  I tasted a selection of just 10 of these 'vins clairs' and was amazed at their individuality and expressiveness – and the dramatic spectrum of styles that they have to play with.
It is a hugely impressive process. The bulk of the blend being put together does come from the recent harvest in September last year.  As usual this will be made up of about 60% Pinot Noir, 25% Chardonnay and 15% Pinot Meunier – but these grapes come from more than 20 different Cru Sites, each adding different nuances to the blend.
The juice from the different grapes and different vineyards all arrive at the cellars with their own styles of course – and once assessed by the cellar master they will follow different paths.  A large proportion of this juice will undergo its first fermentation in barrel, Bollinger leads the way in this use of oak, amongst the Grandes Marques of Champagne and they are the only house to employ their own cooper, such is their need for barrels.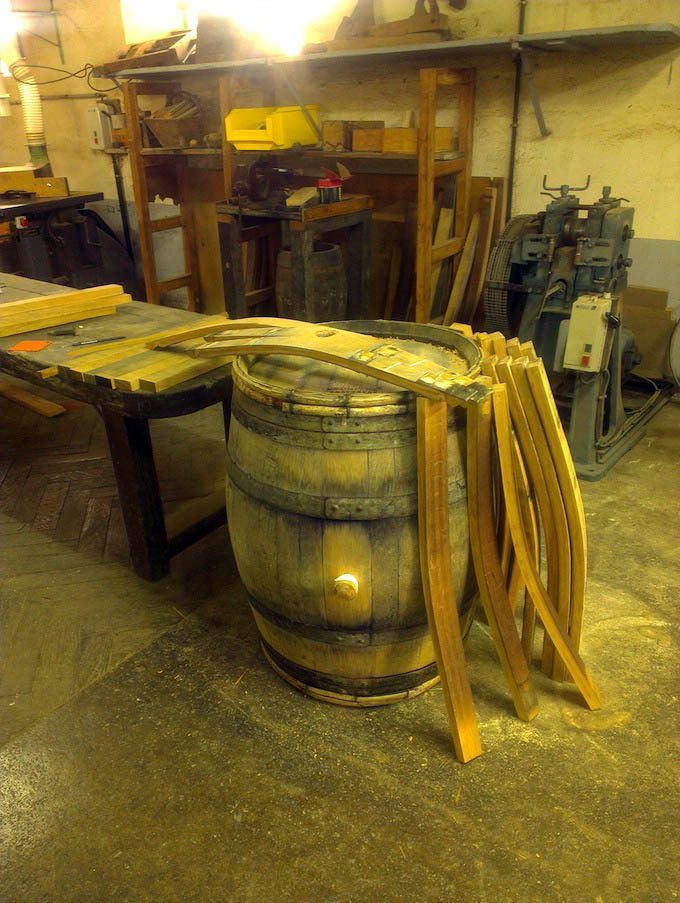 Once fermented and they have their base wines, Bollinger shun the option to store it all in large vats.  Instead they bottle, in magnums, anything not for immediate use, as this is the best way to store these still wines and allows for fascinating development – the winemaker even adds some yeast to start a very small fermentation, purely to raise the pressure in the bottle which adds stability. This can be much needed as some of these 'still' base wines are stored for more than 10 years before being used in the blend for the non-vintage Special Cuvée.
Amongst the Vins Clairs that I tasted were some magnums of 'Reserve Chardonnay' from 2005 – fermented in barrel and then stored in magnum for the last 9 years.  This was fascinating to taste and stood up as a wine in its own right, but it will clearly add some depth and intensity to the blend of the Special Cuvée being assembled this year.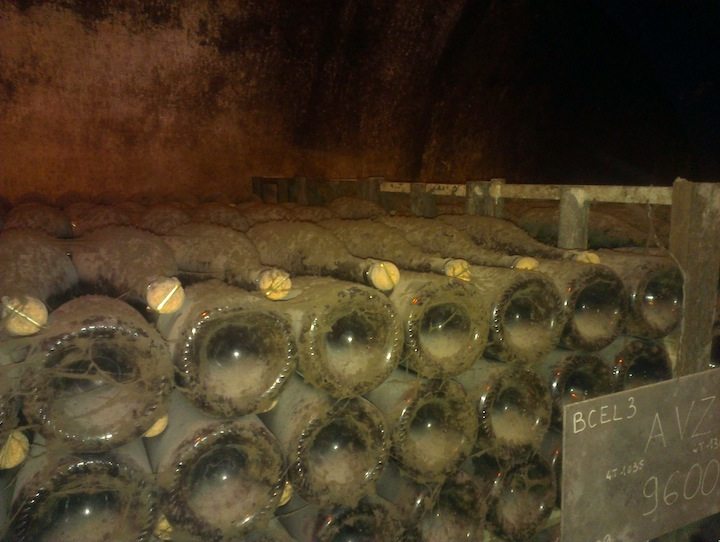 Bollinger age their wines extensively, even the Non-Vintage spends three years in the cellar before disgorgement and then a further 3 to 6 months before being labelled and released.
All this time and effort certainly pays dividends and the Special Cuvée is a great champagne.

We have teamed up with Bollinger yet again this year in support of the Oxford and Cambridge Boat Race.  Bollinger is the official Champagne of the race and as this great event is a local favourite for our shops we are offering Bollinger Special Cuvée at a very special price for a limited period around the race.  Offer Available from Saturday 22nd March until Friday 18th of April.