Now that Latour has withdrawn from the annual en primeur circus, we can expect regular releases of wines the Château deems ready to drink.
This year it is the turn of The Forts 2006 and the Grand Vin 2004, which is a wine we liked at the original en primeur tasting in 2005 but sadly not had the opportunity to try since. Neal Martin had a go at it in 2011 and wrote: "Served blind at the chateau. Tight at first on the nose, but unfurling gracefully with cedar and graphite to the fore, underlying sweet, almost exotic fruits waiting in the wings, then with further aeration bilberries and damson. The palate is very well defined, fine tannins, youthful and harmonious, smooth and filigree towards the deft, silky finish. Sublime. Tasted December 2009.", giving it 95 points. He had previously tried it in 2009, when he suggested it should be drunk 2015-2035, so there is no rush, but this is said to be the last release from the property, so now may be the time to strike at this stock of impeccable provenance (including prooftags), even if there is other stock on the market at lower levels.
These wines are all offer pre-shipment for delivery later in the year at in-bond prices. Duty-paid delivery will be free after payment of duty and VAT, bonded transfers will be charged at £15+VAT per delivery. Other sizes than those listed may be available, please ask if interested.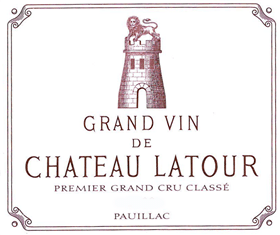 2004 CHÂTEAU LATOUR 1er Cru Classé Pauillac
75cl bottles, wood case of 6 £2150.00 ib
75cl bottles, wood case of 12 £4300.00 ib
Jeroboam (5l), wood case of 1 £2550.00 ib
At the same time the Château has released some 2006 'Forts' at a price which is close to the best price on the market at the moment and this looks pretty attractive. Jancis Robinson wrote of this "at life and lift and zest. Lots of energy. Not massively weighty. Tight and very fine tannins. Somehow it gives the impression of alcohol even though it's only 13.25%. Very fine, not too chunky. Quite unusually delicate and fine. Very focussed! Very harmonious but much less galumphing than usual. 2012-22″
2006 FORTS DE LATOUR du Château Latour Pauillac
75cl bottles, wood case of 6 £750.00 ib
75cl bottles, wood case of 12 £1495.00 ib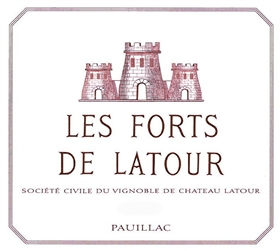 To order please just send us an email. All offered subject to stock remaining.