We were led to Istrian wine by our our friend Tony Hodges. Tony, who sadly departed earlier this year, coined the slogan 'The lightness of being Istria' for the nascent wine export drive. The 'basic' wines have been well-appreciated for a couple of years. Now we've upped the ante slightly and taken on a premium wine from the estate complete with complicated name and slightly weird looking bottle.
2011 MALVASIA 'VIŽINADA' Festigia Vina Laguna 

  £15.50 per bottle ( just £

13.95

case price*)
The Istrian Peninsula
The Istrian Peninsular dangles down into the Adriatic south of Trieste. It's been many nationalities – Venetian, Austrian, Italian, Yugoslav – but now it's settled down as Croatian (apart from the bit that's Slovenian). It shares much viticultural tradition and history with nearby Friuli in Italy, including common grape varieties like Pinot Grigio/Sivi, Pinot Bianco and, as in this instance, Malvasia/Malvazija.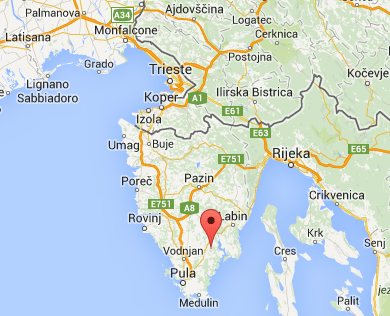 Malvasia
Malvasia is one of the oldest known grape varieties, it's thought to have been known to the Ancient Greeks who spread it throughout their World, hence Malvasia cropping up all across the Mediterranean.

Festigia Malvazija Riserva
The Festigia Malvazija Riserva is a hand-picked single vineyard wine, aged in the bottle for two years before release. Despite the dark looks, this is quite light and very sophisticated. The nose is a gentle waft of lemon meringue pie, maybe some freshly harvested apples; the palate is light and so very smooth, with apricots, soft apples and grapes; the whole thing wrapping up in a soft, creamy but refreshing finish.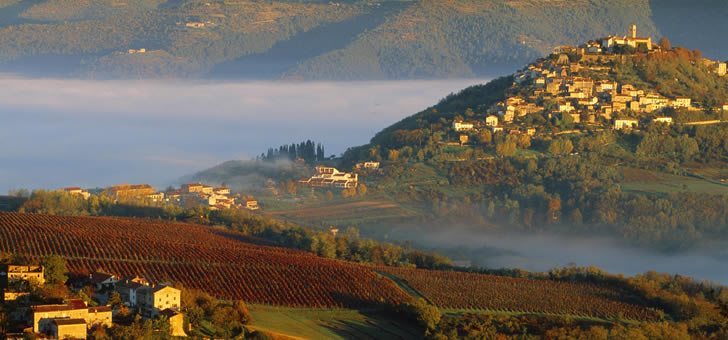 Case Price Discounts
*Mix any 12 bottles from our website to take advantage of our case price discount. Free nationwide delivery for all orders over £100.