You won't get Beretta than this!
(plus a free Zalto Burgundy glass on every Chacra & Rippon dozen)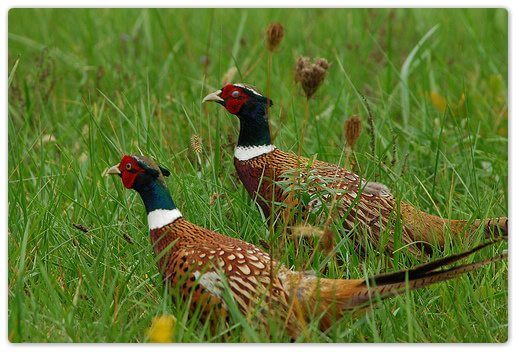 At this time of year, we find ourselves in the midst of Game Season with tradition suggesting that it is served simply, making it a perfect accompaniment for classic reds. Whether you are roasting a grouse with a fresh, full-flavoured fruit sauce or slow-cooking rich wild rabbit into a delicious ragù to serve over fresh pappardelle, we have selected a couple of our favourites which we think would be an ideal match.

2011 Chacra '55' Pinot Noir, Patagonia, Argentina
(+ 1 FREE Zalto Burgundy glass with every 12 bottles ordered)
From the vineyard planted in 1955 comes a wine with such sophistication of scent and supple tannins that it is hard to place it in South America. It is vinified in whole bunches and given less than 20% new oak, this is so beautifully textured with rich berry fruit, it is still reserved at first but then builds to a wonderful crescendo on the finish.
75cl bottles £36.95      Case price*  £33.25


2011 Rippon Pinot Noir Mature Vine, New Zealand 
(+ 1 FREE Zalto Burgundy glass with every 12 bottles ordered)
A very upbeat and brightly fruited edition of Rippon's estate bottling. This amalgam of vineyard parcels has bright yellow plum fruits on the nose with a complex array of spices, meat and pepper and the signature dark stones of the site. The palate has complex and juicy tannins that deliver lively active textural appeal, liquorice, spiced plum and dark cherry. Terrific wine with much to come. 94.' James Suckling, www.jamessuckling.com
75cl bottles    £34.95     Case price*   £31.50

–
Chelsea | Kensington | Barnes | Chiswick
*Mix any 12 bottles (or more) on-line or in-store for the discounted case price.
Free nationwide delivery on all orders over £100.