Yes, it's Friday, but no, we're not going to mention it. In fact we're going to talk about something completely different (and a lot more interesting): Czech wine, specifically Pinot Noir.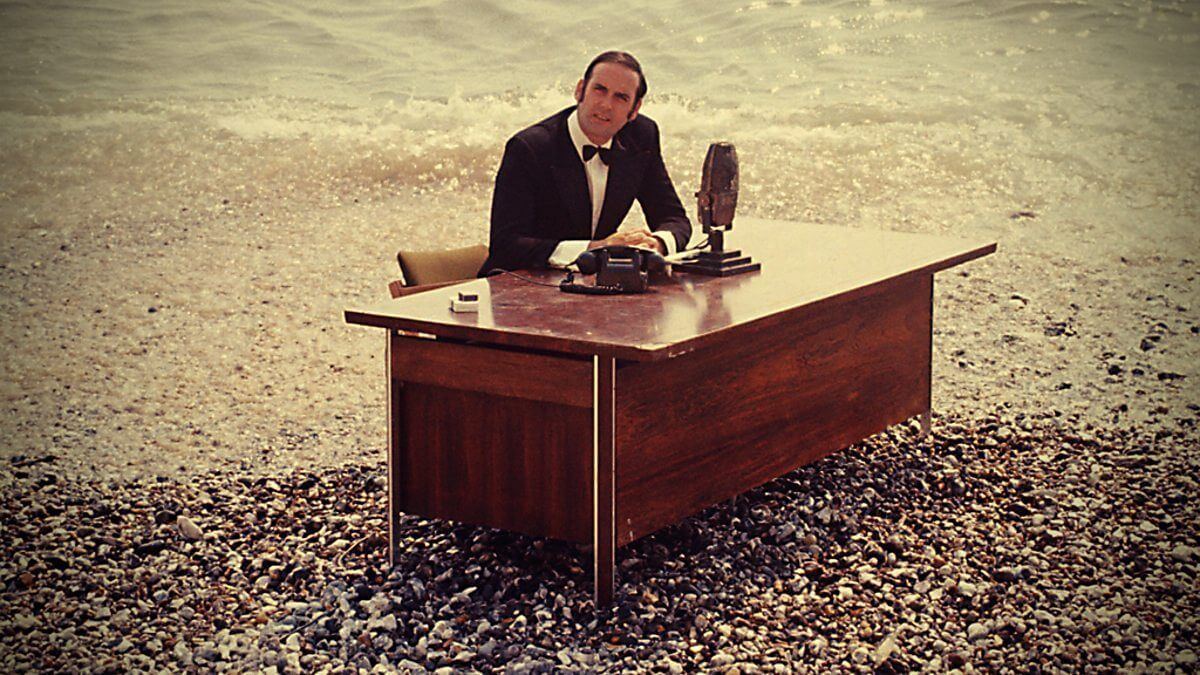 The Czech Republic can be associated with many things – tennis players, the Velvet Revolution, Good King Wenceslas, stag weekends in Prague, an incomprehensible language, amongst others. But principal amongst such associations must be beer – a cold, light amber glassful with a thick frothy head, bubbles streaming their way upward through the beer, condensation running languidly down the outside of the glass, the very epitome of refreshment. Indeed, the town of Plzeň, after which all Pilsner lagers are named, is in the Czech Republic.
Wine, on the other hand, is not something you'd readily associate with the Czech Republic. Until now, at least…
In the wake of the Velvet Revolution and the return of the land to private ownership, a surprising number of vineyards have been planted, most on quite a small scale but some with grander ambitions.

Craig Stapleton is an ex-US Ambassador to Prague who saw the potential for wine making in the Czech Republic, and together with his brother Benjamin Stapleton, sought out Moravian winemaker Jaroslav Springer to form a partnership that could showcase that potential.  So it was that in 2004 Stapleton & Springer was formed to grow vines around Bořetice, south of Brno.  Unusually, they have always concentrated on red wine and Pinot Noir in particular (which makes up 75% of their plantings) with the lofty inspiration of the fine wines of Burgundy.  The vineyards are tended organically, and they keenly follow the practices of the Loire Valley's biodynamic guru Nicolas Joly.  The keen adherence to as natural a process as possible extends into the winery where sulphur dioxide usage is kept to the minimum.
The Wines
We have four wines from their exciting range, all of which are stunning examples of Pinot Noir and really push the boundaries of what you can expect from this most noble of grape varieties. They are all, also, outrageously good value for money.
Roučí takes it's name from the ancient Czech word for Pinot Noir which arrived in the 14th Century when the very cosmopolitan new King Charles IV took control and moved into Prague. The nose is reminiscent of the rose aromas of Chambolle, the palate has the gentle softness of well-water, hints of strawberry and some more lifted red cherry-skin notes are perfectly balanced by superfine tannin and pitch-perfect zip of acidity. This finishes long and poised – a real delight for any lover of Pinot Noir.
The south-east facing vineyard tract "Čtvrtě" spreads over the contours of the hill between the wine communes of Bořetice and Vrbice at 206 metres above sea level. The soil here is clayey with loess deposits, combined with a singular microclimate, giving superb conditions for black-grape varieties.

Čtvrtě is a slightly more intense Pinot than the Roučí. Sharing the same joyous aromatic expression – perhaps more damsons and softer plum notes here, but energetic and so superbly moreish. The fine bright lift adds amazing harmony, so brilliantly judged you can really sense Jara's aim to make you feel uplifted when you drink his wines – this certainly is elevating stuff.
Now, that is something different, not entirely unique but very unusual – a white Pinot Noir. Aromas of acacia flowers, peach and nectarine, with a hint of pine kernel, lovely weight, fresh fruit, with a fine, bright mineral acidity – a big bowl of fresh fruits in your glass.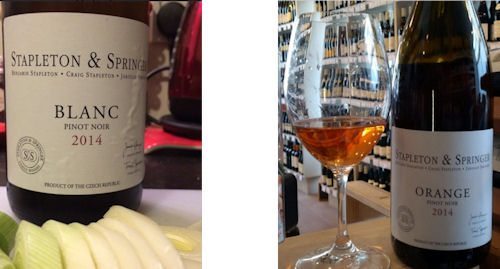 But if it's different you want, they don't come more different than the Orange Pinot Noir.
We were intrigued, not to say a touch worried, by the prospect of a Czech Pinot Noir that was not only called "Orange" but promised to be orange too. "The pinot noir is a sort of many faces, and one of them is also this one – ORANGE." it rather grandly and uninformatively says on their web-site.
Well, it is sort of orange-ish, like a deep onion skin Pinot Noir rosé and is stunning. Really complex, really Pinot-y, with good body but quite fresh on the finish. It is odd, unbelievable, quite bonkers, and simply beautiful Pinot Noir.
Further advice from the Stapleton & Springer web-site which we feel bound to pass on,
"You don't have to serve cheap wines from supermarkets when your mother-in-law comes (as some of our customers say), but reward yourself with our ORANGE :-)"
You should, by now, be tempted to try a little Stapleton & Springer Pinot Noir – but which one? Why not try all of them with this mixed case.