The Bordelais are displaying their usual respect for the work of their importers by rushing out some prices early (La Couspaude and La Tour Figeac out this morning), long before there is any real chance of us having our notes completed.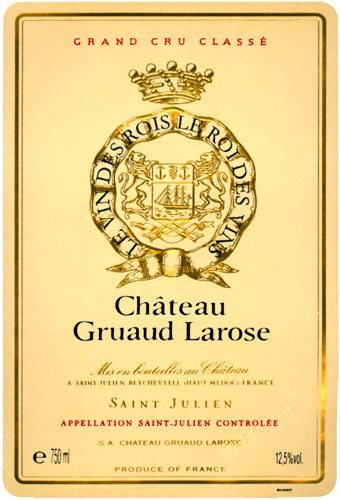 There is no rush for these wines so remain calm and survey the scene for a moment. A friendly customer yesterday sent me an email with the title was 'Where's Wally', containing a photo of me (and David Porter) in the tasting of the Union des Grands Crus Pomerols held in the new cuvier of Château Beauregard last week, which he spotted on a competitor's blog. I mildly rebuked him for looking at the competition, and he quite correctly replied that 'time spent in reconnaissance is seldom wasted'.
So look around, and if you are preparing to dip a toe, or to go for full immersion, into the 2015 Bordeaux, just remember that you will get the best personal advice from us at Lea & Sandeman, not just a blaring monotonal sales pitch, so come back to us for the actual purchases and we will help you get the best from your budget, whatever it is.
A few early observations
2015 is a good to very good vintage, but it is far from homogeneous. It can be argued that the vintages on the right and left banks are as different as Burgundy to the Rhone. Nevertheless, on both sides of the river there were very many of the wines, which although seeming to have all the right analytical data, still seem to lack 'éclat' or as one winemaker we love put it, 'peps'. This is hard to describe, but there was a lack of vividness, a lack of definition, a lack of emotional thrill. Even some of the best wines seem so because all the building blocks are in place rather than because the hair on the nape of your neck rises.
The demand for these wines may well not be all that the Bordelais want it to be, despite the early excited stories. The far east market has not got a great track record of buying en primeur and anyway the economies are not in great shape. The Americans may be showing some interest, especially with a good exchange rate, but since they have not bought since 2010, many Bordeaux merchants view them with suspicion.
For the UK – you that is – the dip in the exchange rate owing to the referendum is destabilising. If you believe we are headed for Brexit, the generally accepted view seems to be that GBP will tank, so you should probably get on with it and buy before the 23rd June. If, on the other hand, you think that people will look at who is leading them over the edge and be put off voting for Brexit in favour of the status quo, the prevailing view would seem to be that the wines might look cheaper after the referendum, as long as they are still available. It's worth thinking about, and deciding which risk you'd rather take.
If you have held back on things like our Le Macchiole or 2011 Piedmont offers, thinking that you will find wines as exciting from Bordeaux 2015 at lower price points, I'm afraid you are likely be disappointed – so rush and have a look at them now.
Meanwhile, with David and Phil in Verona for Vinitaly, I will try to keep my head down and get my notes completed so as to give proper time for you to take your aim.