Yesterday was the opening of the new tourist attraction in Bordeaux, the Cité du Vin, so nothing happened in the way of releases until late in the day when the two hugely rated wines from the Chanel group, Canon and Rauzan Ségla (£570) were released. These wines are on allocation only, but if you would like either please get in touch asap.
Today we have CHÂTEAU LÉOVILLE POYFERRÉ at a price (£570 per doz, or £285 per six bottles) significantly below the current prices of top vintages, as well as being below the price of Léoville Barton (which we can still offer at £580, but which has sold out in Bordea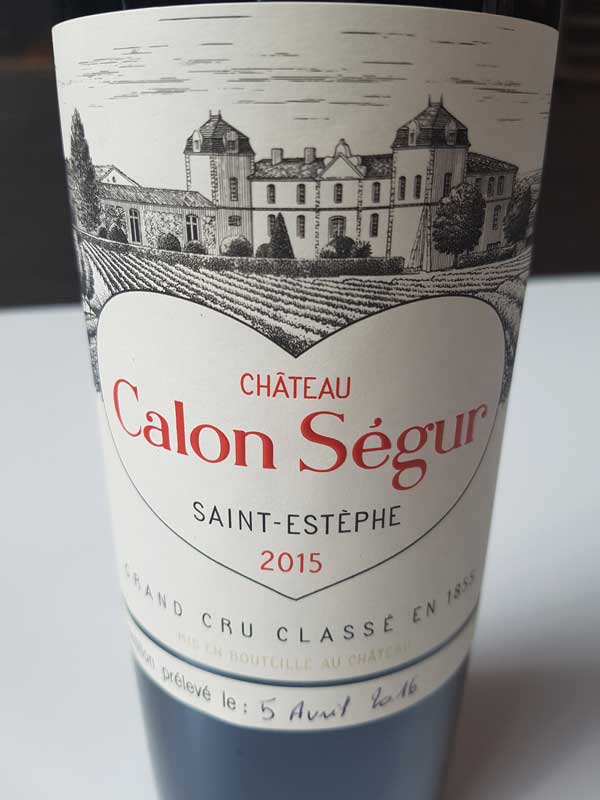 ux).
Also out is 2015 CHÂTEAU CALON SÉGUR

(£570 per doz, or £285 per six bottles). Calon haslong been very sought after and although this is offered at a fairly significantly increased price, this does reflect the fact that all vintages of Calon have moved up, and there is nothing cheaper in Bordeaux in any vintage. It therefore still looks a sensible en primeur buy. Limited stock.
2015 CHÂTEAU GRUAUD LAROSE £485 per doz) is offered at a level below vintages of this quality, and we liked the wine.
Other releases include the second wines 2015 SARGET DE GRUAUD LAROSE – perfectly sensibly priced drinker at £162, and the excellent 2015 MARQUIS DE CALON (£180) which we tasted really well, as well as chunky Margaux 2015 CHÂTEAU CANTENAC BROWN which looks good value for the drinker at £350, even if we'd rather have eg 2015 CHÂTEAU FERRIÈRE for less.
As always, you can stay up to date with all the releases from #Bdx15 on our Recent Releases page.