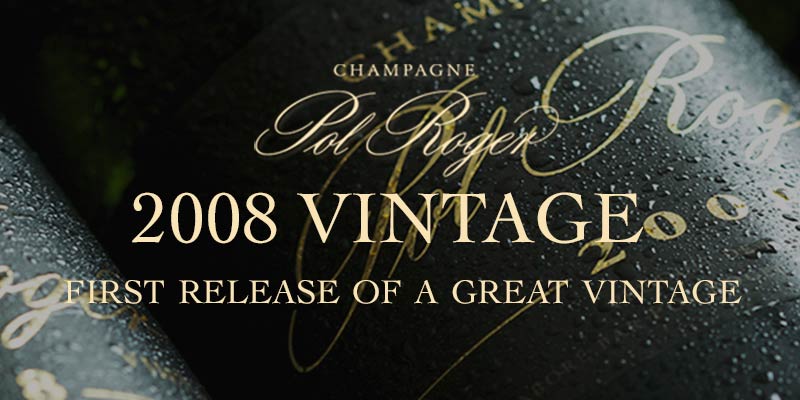 Each release of Pol Roger vintage is eagerly anticipated by our customers who know how well these wines can age, but the 2008 is particularly highly regarded.
The pre-launch tasting event last week showed just what a magnificent wine this is and will be, and we recommend that you don't miss it. As anyone who has recently looked for the 2002 will know, these wines become all too rare when they reach anything close to maturity.


Pol have combed through the history books and found that 1908 saw Winston Churchill's ordered Pol Roger, which given his association with the marque makes for a happy centenary coincidence.