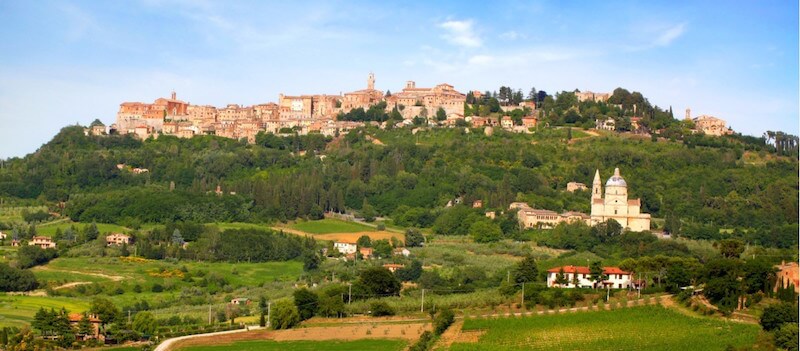 'A rockstar 2012 vintage for Brunello'
2012, looks to be a fantastic vintage for Brunello di Montalcino. Like 2010, it has been awarded a 5-star rating by the Consorzio Brunello.
Walter Speller of JancisRobinson.com was convinced by the number of wines he awarded 17 to 17.5 in his initial tastings (again, Fuligni is rated 17.5, the best mark he gave to any), and 17 to the Collemattoni.
He says of 2012 ' it seems certain that the increasingly fine wines of Montalcino will be of interest to a growing number of wine lovers"
'September provides the key to better understanding of the very peculiar 2012 vintage. The entire month was warm and windy while nights were cool. This guaranteed a prolonged and slow ripening of the grapes and a delayed picking date that suggested a cool rather than a hot vintage … the bunches that did reach the cellars were of such high quality that I heard more than one producer claiming that 2012 is better than the already legendary 2010'.
Walter Speller, JancisRobinson.com
We believe that Collemattoni and Fuligni epitomise all that is great from the region. Fuligni is a grand classic, with perfectly placed vineyards on the northern slopes of the town of Montalcino itself. This cooler northern exposition produces wines of elegance and sophistication which are among the top examples of the appellation every year – 2012 is no exception. Marcello Bucci at Collemattoni, signora Fuligni's pupil when he was starting up, makes another exceptional wine on the southern slopes of Sant'Angelo in Colli, with a dramatic view of the Val d'Orcia, and his wines gain in energy and class with each vintage. Both come highly recommended.
The new vintages will be available to taste at our Italian Tasting on February 22nd. If you haven't already booked your place, please contact us now (reply to this email).
Read our full analysis of the vintage and secure your allocation of these tantalising wines at pre-shipment prices on our website.

Best wishes,
The Lea & Sandeman Team