2012 Brunello di Montalcino: Fuligni & Collemattoni
Pre-shipment Offer
2012, looks to be a fantastic vintage for Brunello di Montalcino. Like 2010, it has been awarded a 5-star rating by the Consorzio Brunello.
Walter Speller of JancisRobinson.com was convinced by the number of wines he awarded 17 to 17.5 in his initial tastings (again, Fuligni is rated 17.5, the best mark he gave to any), and 17 to the Collemattoni. He says of 2012 "a classic vintage which has elegance, a firm structure as well as ageing potential - it seems certain that the increasingly fine wines of Montalcino will be of interest to a growing number of wine lovers"
'September provides the key to better understanding of the very peculiar 2012 vintage. The entire month was warm and windy while nights were cool. This guaranteed a prolonged and slow ripening of the grapes and a delayed picking date that suggested a cool rather than a hot vintage … the bunches that did reach the cellars were of such high quality that I heard more than one producer claiming that 2012 is better than the already legendary 2010'. Walter Speller, JancisRobinson.com
James Suckling has awarded the Fuligni Brunello 95 points
The Wine Spectator has been even more enthusiastic about the Collemattoni 2012
'This is very Burgundian in style, with effusive cherry, strawberry and floral aromas and flavors riding a supple texture until the characteristic Sangiovese tannins emerge on the finish. Elegant, complex and long overall. 96 points, Bruce Sanderson, The Wine Spectator
We believe that Collemattoni and Fuligni epitomise all that is great from the region. Fuligni is a grand classic, with perfectly placed vineyards on the northern slopes of the town of Montalcino itself. This cooler northern exposition produces wines of elegance and sophistication which are among the top examples of the appellation every year – 2012 is no exception. Marcello Bucci at Collemattoni, signora Fuligni's pupil when he was starting up, makes another exceptional wine on the southern slopes of Sant'Angelo in Colli, with a dramatic view of the Val d'Orcia, and his wines gain in energy and class with each vintage. Both come highly recommended.
The Wines
Collemattoni
<p>This tiny, seven hectare, estate in San Angelo in Colle, on the warmer clay of the southern side of the hill of Montalcino is run by Marcello Bucci. A fantastic winemaker who studied oenology under Roberto Fuligni's aunt. He works organically and is making wonderfully good wines which keep increasing in both quality and international recognition.</p> <p>In 2016 this zone benefitted more than most from the dramatically cool nights noted throughout Montalcino. The impact on this traditionally warm zone, of the cool nights has really impacted Marcello's wines. Floral and perfumed, this is a super release. His best since 2000 he thinks. This is a beautifully balanced, sleek and refined Brunello. It's a smooth, fruit-forward style - as is often the case on this warmer site - but Marcello always finds great definition to the complexity and ample freshness, all the more so in 2016.</p> <p>As always Collemattoni is a great value Brunello, from a brilliant winemaker, in a standout vintage - we'd encourage you to grab this before word gets round!</p>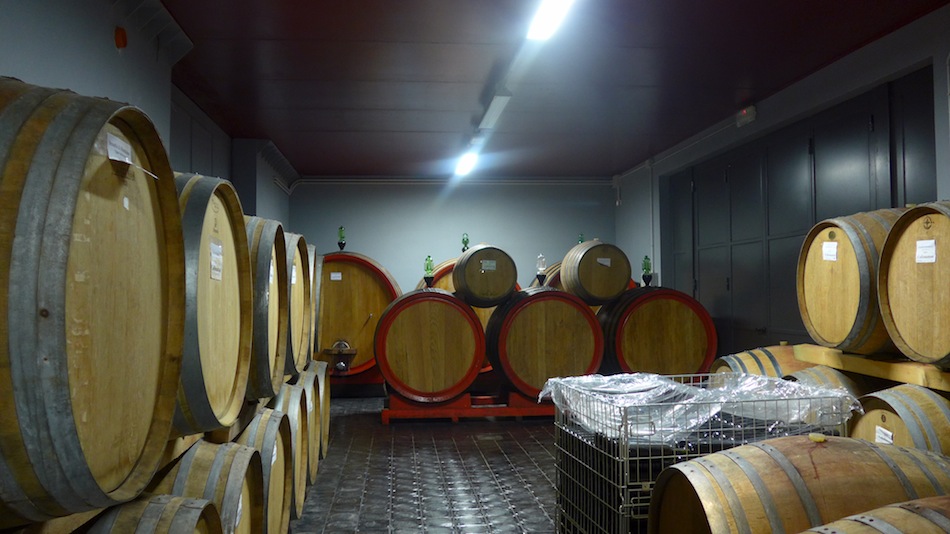 2016 BRUNELLO DI MONTALCINO Collemattoni
75cl bottles, case of 6
Lustrous mid ruby. Quite closed on the nose and not conveying a lot. Brooding cherry with a hint of pine. Open-knit cherry fruit palate with grainy tannins. Long and supple, with quite a bit ofLustrous mid ruby. Quite closed on the nose and not conveying a lot. Brooding cherry with a hint of pine. Open-knit cherry fruit palate with grainy tannins. Long and supple, with quite a bit of tannic grip on the finish, but can be approached already. Drinking range: 2027 - 2028 Rating: 16 Walter Speller, www.jancisrobinson.com (Mar 2021)

2015 BRUNELLO DI MONTALCINO Vigna Fontelontano Riserva Collemattoni
75cl bottles, case of 6
Dried berry and cherry with flower and walnut undertones. Some stones and dry earth. Full-bodied with a chewy, intense palate, showing wonderful structure and depth. A serious 2015 Brunello. DrinkDried berry and cherry with flower and walnut undertones. Some stones and dry earth. Full-bodied with a chewy, intense palate, showing wonderful structure and depth. A serious 2015 Brunello. Drink after 2023. Drinking range: 2023 - Rating: 96 James Suckling, The Wine Spectator (Dec 2020)

Fuligni
<p>Our relationship with Roberto goes back to the mid-nineties. We have always loved the wines here, which combine the concentration and elegance of the best of Brunello. They can be drunk more or less from release, and are so perfectly balanced that they age beautifully.</p> Year after year Roberto and his team hit the highest heights of what is possible here. Truly classic Brunello is what they do best So fine, so poised with great tension and yet depth of fruit too - these are wines that make you think, stop you in your tracks and stun you in a way that very few producers can manage, The two current releases are nothing short of mesmerising. <p>Fuligni's vineyards are some of the highest and coolest in the area, perched on the slopes to the east of Montalcino and this gives them enormous advantage, ensuring a finesse and elegance that others struggle to imitate.</p> <p>Roberto's wines are classically proportioned, with restraint and a poise that is astonishing - and both the 2015 Riserva ('Roberto made the wine of his life in 2015' James Suckling) and the sublime 2016 are huge successes. As Roberto himself says -</p> <p><em>'I am almost speechless when I try to talk about these two vintages.'.</em></p>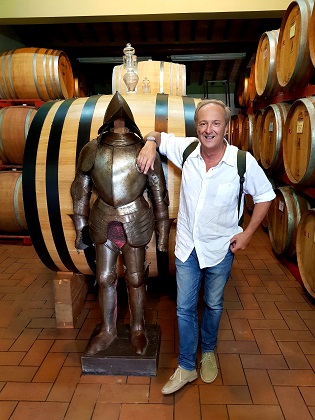 2016 BRUNELLO DI MONTALCINO Fuligni
75cl bottles, case of 6
A core of cherry and kirsch marks this vivid, linear red, packing strawberry, floral, sanguine, iron and tobacco notes into a slim frame. Balanced and structured, ends with a lingering impression ofA core of cherry and kirsch marks this vivid, linear red, packing strawberry, floral, sanguine, iron and tobacco notes into a slim frame. Balanced and structured, ends with a lingering impression of ripe fruit and savory elements. Best from 2024 through 2045. Drinking range: 2024 - 2045 Rating: 95 Bruce Sanderson, The Wine Spectator (Apr 2021)

2015 BRUNELLO DI MONTALCINO Riserva Fuligni
75cl bottles, case of 6
Fuligni gives us a truly special expression from this sunny and warm vintage. What I notice first in the 2015 Brunello di Montalcino Riserva is the elegance of the aromas and those dusty, almostFuligni gives us a truly special expression from this sunny and warm vintage. What I notice first in the 2015 Brunello di Montalcino Riserva is the elegance of the aromas and those dusty, almost salty mineral notes of crushed limestone that frame the delicate fruit packed tight within. There are other distinctive aromas here, such as balsam herb, dried mint and powdered licorice root that add more layers to the bouquet. That layering continues to the palate where the wine excels on all fronts—balanced concentration, structure and freshness. This is a unique creation and a very precious wine. It is one of the stand outs of the year. Drinking range: 2024 - 2050 Rating: 98 Monica Larner, The Wine Advocate (www.robertparker.com) (Dec 2020)

Padelletti
<p>The Padellettis are one of Montalcino's oldest families, and one with an illustrious past, stretching back into the 13th century at least. In 1529, Giovanni Padelletti, an architect, was given charge of a section of wall and two gates for the defence of the city against the Spanish invaders, and his descendants still own them. Under the Medicis they had to lie low, but by 1576 they are again listed as owning land and vineyards.</p> <p>2016 is our second vintage working together and we could not be more thrilled. From their small vineyard holding on the north facing slopes of Montalcino the Padelletti family are making brilliant wines. They select less than a quarter of the grapes for Brunello, a production of just 7-8000 bottles. The wine is fermented in cement tanks and aged in large Slavonian oak casks.</p> <p>Pure and fine - the wines are supremely elegant. In this super vintage they add a fabulous new dimension to the range we now have here in Montalcino. 'Old School' perhaps but so engaging and such beautiful, perfumed aromatics. This traditional estate is making a very smart and very sophisticated Brunello that deserves your attention. Despite the estate's history this 2016 gives a refreshing perspective on the wines from Montalcino a rare treat for its honest and pure feel.</p> <p>From this six hectares they select less than a quarter of the grapes for Brunello, a production of 7-8000 bottles. The wine is fermented in cement tanks and aged in large Slavonian oak casks, in the original cellar in central Montalcino, in Via Guido e Dino Padelletti, under the family's historic house.</p>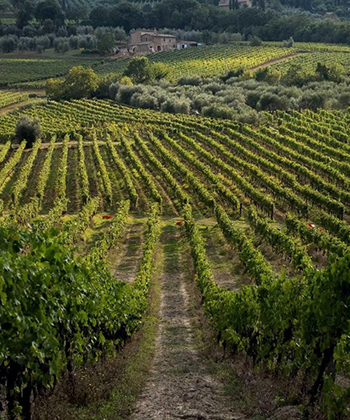 2016 BRUNELLO DI MONTALCINO Padelletti
75cl bottles, case of 6
The 2016 Brunello di Montalcino comes to life in the glass, showcasing a classic bouquet of wild strawberries laced with smoky minerals and spice, before evolving further with notes of cedar box andThe 2016 Brunello di Montalcino comes to life in the glass, showcasing a classic bouquet of wild strawberries laced with smoky minerals and spice, before evolving further with notes of cedar box and dusty dried earth. It's a model of purity, hosting soft textures over a feminine framework of brisk acids and salty minerals, with tart red fruits contrasted by sour citrus. Violet-tinged florals form along with a hint of plum and licorice, as fine tannins slowly dry out the expression. Readers in search of traditionally-styled yet wonderfully refined and age-worthy Brunello owe it to themselves to seek out the 2016 Padelletti. Drinking range: 2026 - Rating: 95 Eric Guido, www.vinous.com (Nov 2020)

2015 BRUNELLO DI MONTALCINO Riserva Padelletti
75cl bottles, case of 6
A selection of the estate's oldest vines averaging 35 to 40 years old, Padelletti's Riserva is aged in a combination of French and Slavonian five-hectolitre oak casks. Intriguingly fragrant butA selection of the estate's oldest vines averaging 35 to 40 years old, Padelletti's Riserva is aged in a combination of French and Slavonian five-hectolitre oak casks. Intriguingly fragrant but subtly so, this slowly reveals blood orange, dark plum, lavender and spice. Though richly fruited and generous, it shows breed and energy. It's a very textural Sangiovese, with layers of granular tannins and an equally thrilling lift. It's almost drinkable now but has plenty more to come. (Decanter Platinum) Drinking range: 2023 - 2038 Rating: 97 Michaela Morris, Decanter (Mar 2021)

San Polino
<p>Thirty years ago, Luigi Fabbro and Londoner Katia Nussbaum founded the 4 hectare San Polino – Montalcino's first certified organic estate – in the northwest of the region. Luigi, a trained chemist and former computer scientist, brought his experiences mapping the biodiversity of the Amazon rainforest to this corner of Tuscany, and the couple aim to "create wines as complete reflections of the biodiversity of the terroir".</p> <p>Blessed with an extraordinary range of soil types across their land – from ancient sea beds to volcanic minerals - they are self-proclaimed extremists when it comes to organic farming, using microorganisms in place of sulphur and copper in the vineyard. Their own compost is made from the stalks and skins from the grapes, and grasses and beans are regularly planted to add nutrients to the soil and increase biodiversity. The wines undergo spontaneous fermentation from indigenous yeasts, and see a 45-day maceration on skins, before being pressed and raised in large Slavonian and French oak for three years. 5% of the oak is new, for a hint of spice.</p> <p>The philosophy of biodynamics, with its emphasis on harmony and balance, plus obsessive care in the winemaking, lends the wines a phenomenal amount of elegance and purity of fruit, with a finish that seems to go on forever. James Suckling is a follower of these wines, hailing the 2015 as "superb" – and the 2016 even better.</p>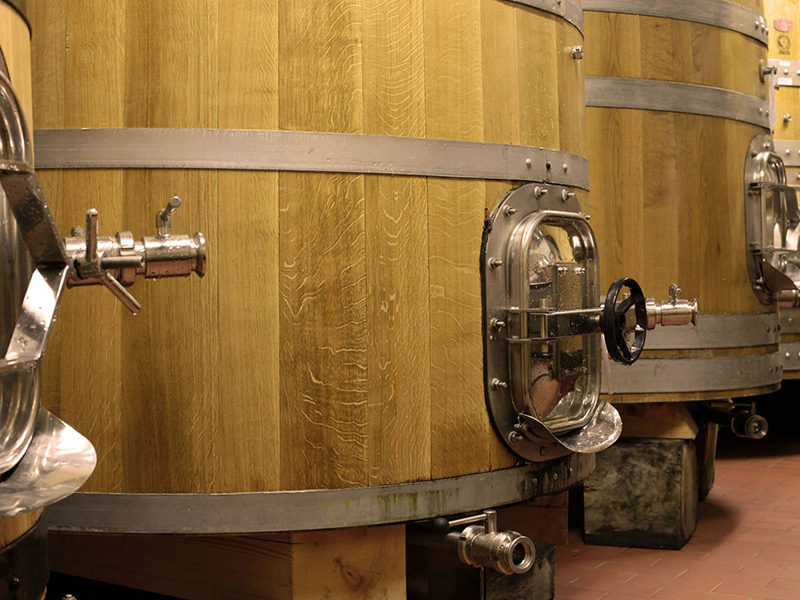 2016 BRUNELLO DI MONTALCINO San Polino
75cl bottles, case of 6
With an eye towards the Apennines, San Polino's northerly vineyards are fully exposed to cool winter winds coming from Siberia. The vines are cropped a little heavier here than in the estate'sWith an eye towards the Apennines, San Polino's northerly vineyards are fully exposed to cool winter winds coming from Siberia. The vines are cropped a little heavier here than in the estate's southeastern site, giving grapes with lots of juice. Yet there is no lack of concentration - it's a linear, elegant package. Dried flowers, peppery spice and cherry sit atop dark, wet soil. Sinewy, chalky and powdery tannins wrap around a core of crunchy fruit, almost ready to unfurl, with mineral touches, tangy acidity, and a graceful flow. Drinking range: 2023 - 2037 Rating: 95 Michaela Morris, Decanter (Apr 2021)

2016 BRUNELLO DI MONTALCINO Helichrysum San Polino
75cl bottles, case of 6
Lustrous deep ruby. Huge depth on the nose, yet contained at the same time. Perfumed cherry with salty, minerally notes and a hint of damson. Lush, tangy and succulent on the palate with polishedLustrous deep ruby. Huge depth on the nose, yet contained at the same time. Perfumed cherry with salty, minerally notes and a hint of damson. Lush, tangy and succulent on the palate with polished tannins adding chew and a fine grip. Very long with lots of juice and fruit, but without going over the top. (WS) 14.5% Drinking range: 2024 - 2038 Rating: 18.5 Walter Speller, www.jancisrobinson.com (Mar 2021)