Fine wine has long been a popular choice for christening presents. As the wine matures, so too does the recipient and eventually, many years down the line, a choice will be made whether to drink the contents or sell. Every year we are asked by godparents about purchasing wine and laying it down on the child's behalf. Often, this is not as simple as buying some jewellery or cufflinks and therefore we have put together some useful information that should simplify the process – step by step.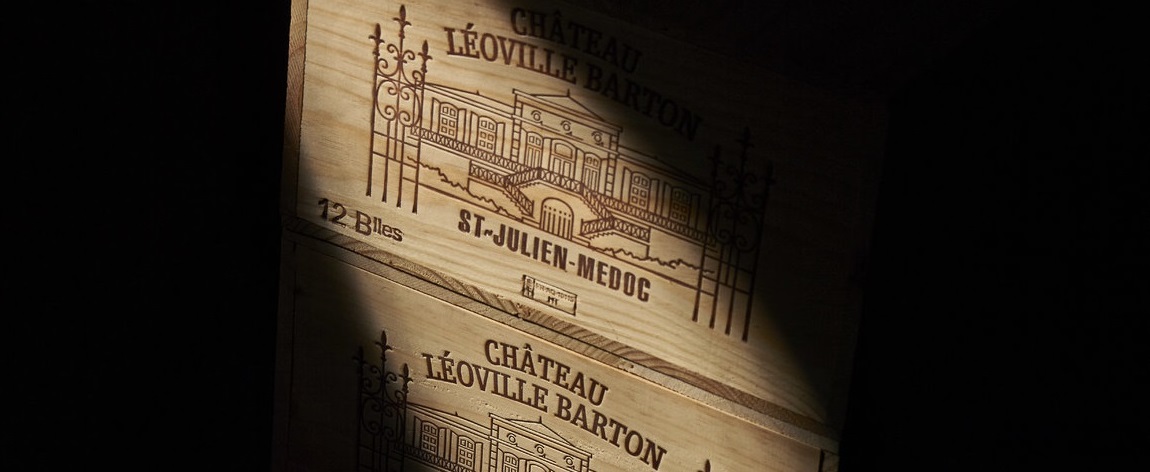 Matching the Vintages:
You have been made a godparent and have decided that you would like to purchase some wine as a christening present. It is normally the case that the godparent will want to match the vintage with the date of birth of the child. This is a lovely idea, however, only if you are willing to wait some time. Due to appellation restrictions, many of the top fine wine regions in the world do not release their wines for some years after harvest. This is often due to the amount of time it must spend in barrel and bottle before release. By the time they are made available for purchase, the child might be two or three or even 10 years old. Please see some examples of popular regions below and the time scale from harvest to being offered to being physically available in the UK.
| | | | |
| --- | --- | --- | --- |
| Region | Example of vintage | Example of offer date | Physically available in the UK |
| Bordeaux | 2016 | 2017 | 2019 |
| Burgundy | 2016 | 2018 | 2018/2019 |
| Brunello Riserva | 2013 | 2019 | 2019/2020 |
| Barolo | 2015 | 2018 | 2019 |
| Champagne | 2008 | 2018/2019 | 2019 |
| Port | 2016 | 2018 | 2019 |
Going the distance:
As a godparent, you need to be sure that the wine you have chosen is going to go the distance. Vintage Port has traditionally been the go-to option (for longevity), however, light wines are now extremely popular choices. Buy top names in good vintages. Make sure you read the critic reports and avoid wines that won't age for the required amount of time (normally 18 to 21 years). You ideally want an asset that has not only matured well but has also made a tidy sum, giving your godchild the delightful decision of drinking or selling when they come of age. Always seek advice from your account manager should you have any queries about suitable options. 
It is always nice when a godchild finally comes of age and decides to drink the wine rather than flog it. I was present for such an occasion only to see the poor chap open bottle after bottle of oxidised claret. A good lesson in storing it correctly and buying age worthy wine that will go the distance. 
Where to store:
Wines of this nature should be purchased in cases and stored in a government bonded warehouse. This is extremely easy to set up – if you do not already have an account. Conditions in the warehouse are perfect for long term cellaring and the provenance is therefore flawless. Buying wine in bond allows duty and VAT to be deferred until the wine is released from the warehouse. Wine can be purchased and sold from bond without ever having to pay the taxes making it very cost efficient. Storage (and insurance) for one case of 12 (75cl) bottles is currently £9.50 (ex VAT) per annum with Elephant Storage at L&S. You can read more about this on our website.
Snooping around people's wine collections are one of the more interesting parts of the job. I was recently at a friend's house and was intrigued to come across an empty basement cellar. I soon discovered that the area had seen substantial local flooding and that the cellar had taken the brunt of it. Thick sludgy water had been pumped out leaving a disastrous mess in the basement. The salvaged soggy case of 1990 Pontet Canet looked considerably less appealing than it might have in different circumstances. 
Ownership:
It is always nice to be able to give something physical to the parents of the child but sadly this is not always the case with wine (especially if you decide to keep it in-bond). We do provide a 'Certificate of Ownership' for godparents to illustrate what they have purchased. As mentioned above, it is recommended to store the wine in-bond and setting up an account under the child's name but in the care of the purchaser (until the godchild is, say, 18 or 21 years old). It is worth noting that storage charges would therefore be payable by the godparent until handover.
I have a friend who received a couple of cases of 1985 Taylors as a christening present. The wine was given to his father to look after in his private cellar. When the godson (then aged 25) inquired about the Port  the father had to come clean admitting he had drunk it, forgetting where it had come from and who actually owned it. These things happen and that is why we always suggest storing in bond!
Top tips:
Port was the traditional christening present choice but is normally only declared two or three times a decade. The same goes with certain vintage champagne. Depending on the house, a vintage champagne will only be made two to three times a decade, so matching the date of birth with the vintage might not work. Of the light wines, make sure you buy in good vintages. Always buy en primeur or pre-shipment to take advantage of (normally) the best available price. If you are worried about the wine lasting, consider large formats – wines age longer in bigger bottles. Keep an eye on wines that will be great to drink but also have the potential to turn a handsome profit (or ask your account manager for advice). Wine that has the potential to age for 20 years + is often expensive and therefore buying in packs of six (75cl) bottles is sometimes more appropriate. Another popular option is to set up a cellar plan under the name of the godchild (c/o the godparent). Monthly direct debit payments will be spent on building a suitable cellar for the recipient to either drink or sell in the future.
One of our clients recently informed me that he had the hindsight to purchase 2000 Carruades Lafite for about £250 per dozen en primeur. Having not really kept his eye on the markets he was delighted and shocked to inform his goddaughter recently that the wine had increased in value by well over 1000%. 
Vintages to look out for:
Reports from Bordeaux suggest that 2018 Bordeaux is going to be an excellent, age worthy vintage. This will be a great opportunity to pick something up en primeur for children born last year. Other recent releases include 2008 Bollinger Grande Annee, 2013 Brunello Riserva and 2016/17 Northern Rhone. We also have the mighty 2015 Barolo and Barbaresco vintage to look forward to later this year. 2017 Burgundy was another very good vintage but be prepared to spend more should you want something to go 18 years plus. 
Who to contact:
Our Private Client team would be delighted to hear from you. Please email privateclients@leaandsandeman.co.uk or call 0207 221 1982 to discuss your options further.