Last Thursday we were joined by 20 lovely people for our first official Lea & Sandeman Interactive Zoom wine tasting. Three bottles of Chablis: Petit, Village and Premier Cru, whisked their way out to attendees before the hour and a half long chat began.
With questions answered like 'What on earth is Chablis?', 'Why is it such good value next to the other famous regions in Burgundy?' and 'Why is the soil named after a village in Dorset?' answered, everyone seemed to enjoy the wine and walk (or zoom) away with a greater understanding of the region.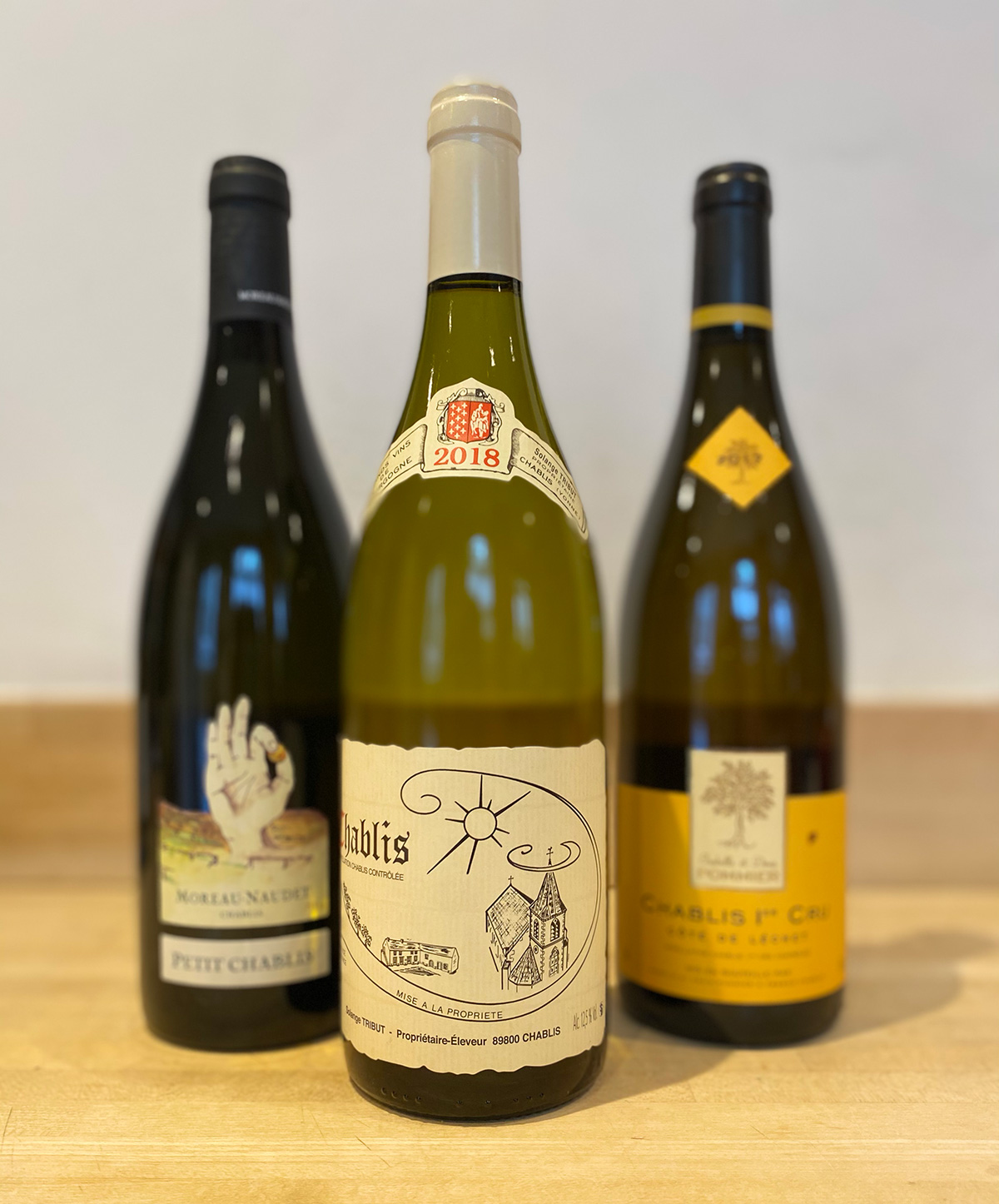 Of the wines tasted, Moreau Naudet's 2018 Petit Chablis was labelled great value at £20.50 (by the bottle), Solange Tribut's 2018 Chablis was the most typical of the region and needed time in the cellar (£29.50 by the bottle) and Pommier's lovely Premier Cru Côte de Léchet 2017 (£33.95 by the bottle) proved either that you do get what you pay for, or that all attendees have expensive taste, coming a firm favourite.
If you would like to learn more about any of these, or indeed Chablis in general, please do email privateclients@leaandsandeman.co.uk. Our next tasting will be on 5th of November (Sold out) – there may not be fireworks, but we'll be giving you a few warming glasses of red Bordeaux and exploring what makes it perhaps the most famous wine region in the world.
You can register your interest for upcoming Interactive Tastings here.