We had a brilliant, quite intimate conversation with Basile Tesseron of Lafon Rochet as we tasted together his fabulous 2020 release over the airwaves.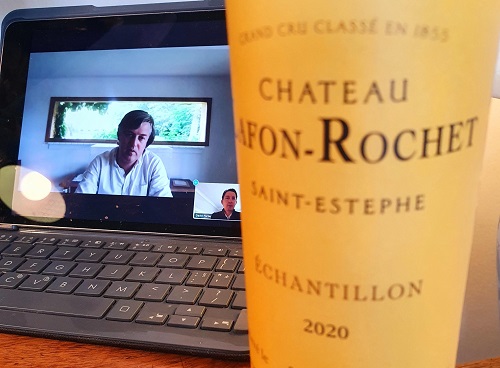 This is a special year for him and the estate as they celebrate 60 years since his grandfather bought it. More than that this vintage seems to confirm for Basile the new approach he has adopted is reaping rewards.
He explained that since 2018 he has had a new way of working – more tasting and less testing – thinking about nature rather than chemical analyses and this has been crucial to what he sees as a huge upswing in what they are achieving here.
There have been several steps that have been taken to get to this point – the point where Basile seems to be glowing with pride and pleasure at the quality of the wine and the health of the property.
Jean-Claude Berrouet (most famous for his work at Chateau Petrus) came on board in 2012 and his long-term influence alongside the growing confidence of technical director Frederic Renaut has led to ever-better production here.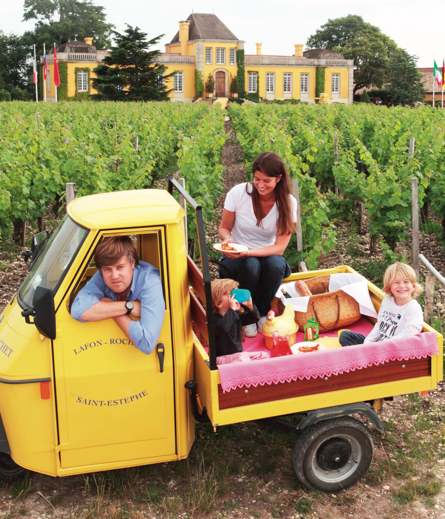 Basile too has been far more involved since 2018 when he gave up travelling and promoting Lafon Rochet on the global stage, to spend time with his family and his vineyards.
In 2016 they opened their immaculate new cellars with concrete and steel vats taking centre stage. Combine this with an ongoing redevelopment of the estate with bio-diversity an overriding principal. No herbicides have been used since 2008, no insecticides since 2012. Furthermore miles of hedgerows and hundreds of trees are being planted in an ongoing project, the target is 1 tree for every 90 vines. Bird-boxes, bat-boxes and bee-hives all adding to the re-wilding campaign too.
He says this has all resulted in a special run of vintages, and you really sense Basile has found what he is looking for. They have now found the elegance, the mid-palate depth and the fine finish they desire. But perhaps more importantly he has found real pleasure in what he is doing and real purpose in his efforts to let nature rule here.
For the 2020 Lafon Rochet, Basile has added one more superb ingredient – the wisdom of the mighty Eric Boissenot who joined Jean-Claude Berrouet to work on the blending of this vintage.
The proof of the pudding is in the eating – and if this 2020 is anything to go by – then Basile has clearly found a super recipe.
Released today, in limited volumes sadly, but at a brilliant price – this is well worth your attention.

2020 CHÂTEAU LAFON-ROCHET 4ème Cru Classé Saint Estèphe
'Attractive, well-paced fruits, plenty of clarity to the flavours, together with a feeling of linearity to the tannins.'
DR: 2027 – 2042
R: 93
Jane Anson, Decanter (May 2021)
'This is a very successful 2020.'
DR: 2025 – 2040
R: 17
Jancis Robinson OBE MW (Apr 2021)
£162.50 per 6 bottles IB