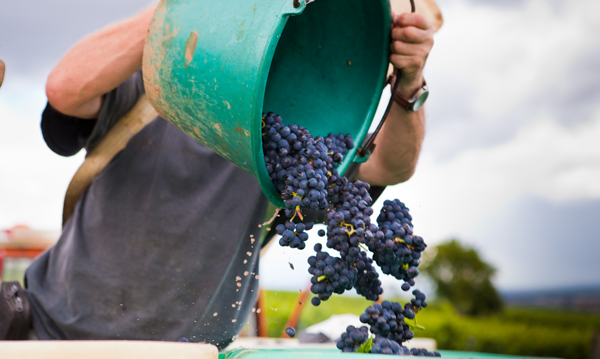 Asked how the harvest has gone, one négociant replied that he felt that Bordeaux has got away with frost losses much better than some other parts of France, with frosts that were -3C to -4C, the kind that the great Châteaux are able to deal with by using very expensive things like helicopters or candles in the vineyard. This is not to say that there have not been some properties badly affected, but these will generally not be the ones on the greatest terroirs.
However the effect of mildew was much worse and some properties which are working organically may have had problems controlling it in the worst ten days of May; the rumour is that Palmer has made another tiny crop.
Canon reportedly harvested right at the beginning and the word is that the results look very promising. Carmes Haut Brion did at least two green harvests  – the second to cut out any of the Cabernets which did not look as though they would reach full maturity, and are only picking the ones chosen to be left in the second week of October. There are not many properties which can take the risk of leaving it so late, but they have been rewarded by the spell of fine weather.
These examples show just how disparate the results may be – but all in all this is a return to a fairly classic style of Bordeaux vintage, our friend thinks, in the line of 2011, 2014 and 2017, with alcohol levels nearer 13% than the 14.5% average of the 2018/2019/2020 series, and wines for drinking younger than the the previous three years which made 'monsters which can be kept for 30 or 40 years'. In general quantity is likely to be down 25% on the long-term average, however volumes available from the top Châteaux may be down by much more by the time qualitative selections have been made.
This has been a hard-won result from a season in which the vignerons had no rest, from the frosts through the ten days in May at the height of the mildew attack when they will have had little sleep, all the way though to the harvest. The wines are now almost all in the vats and we will have to wait and see how they turn out when it comes to the tastings, but it seems another year when tasting will be important, as clearly the results will be far from homogenous.