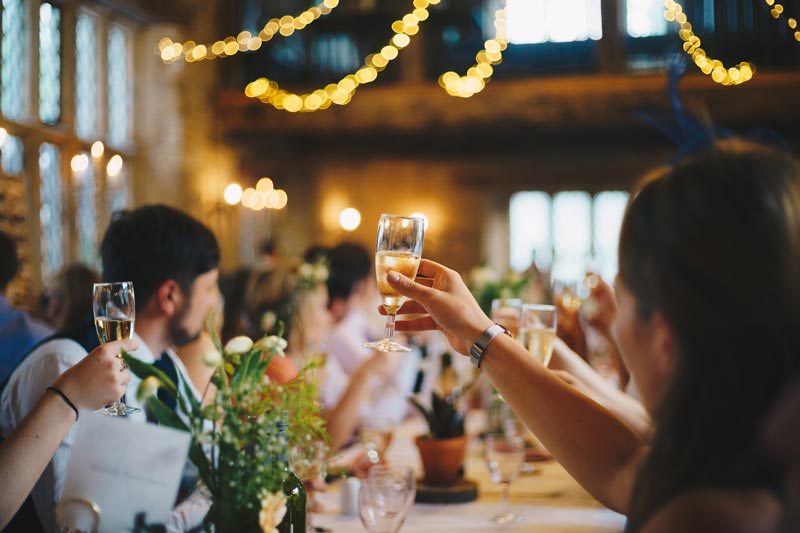 Lea and Sandeman has been supplying wine for weddings for over three decades and choosing it (we are told) is significantly more entertaining than spending an hour deciding which napkin colour works best on your table.
Tasting what you buy.
We appreciate that wine is subjective, and given we're all Spartacus in our cups, it makes complete sense (as it is often a decision made by more than one person) that you get to taste what you ultimately choose.
With this in mind we'd recommend coming to see us in one of our smart London shops and have us guide you though a selection of what we have (plenty and wide ranging) within the given budget. This way you get to choose exactly what you want.
Alternatively, if a visit isn't convenient, we can also deliver a mixed case of wines so you can taste them at home, with a further option of having one of us on Zoom if more guidance needed. The costs of samples will be refunded against any final order.
Calculating how much wine you need and the approximate cost.
We work off a bottle of wine containing 5 glasses. Obviously it all depends what kind of reception you are planning, but many weddings seem to involve a Champagne reception followed by a dinner. If you then work off 3 glasses of fizz, 2 glasses of white and 3 glasses of red per drinking adult, it will ensure you don't run out – a golden rule.
Example: 150 guests

| Champagne/Sparkling | White | Red |
| --- | --- | --- |
|  150 guests x 3 glasses each / 5 glasses in a bottle |  150 x 2 / 5 |  150 x 3 / 5 |
|  = 90 Bottles |  = 60 bottles |  = 90 Bottles |
Delivery is free of charge nationwide as per our usual terms. We do also offer a sale/return service assuming we don't take back more than 20% of the amount supplied and all bottles are in resaleable condition.
When to taste.
We don't recommend tasting or choosing your wines months in advance of your wedding. The logic here is that the vintage will most likely have changed and quite possibly the cost too (much as we try to maintain prices). 6 weeks in advance is ample time to manage the whole affair.
Wedding Gift Wine List 
Wine on a wedding list (or wedding lists entirely of wine) are increasingly popular for those who have everything in their home already and likewise for those who want to be remembered for something a little more than a toaster (useful as that is) in the years ahead.
Together, we can design a list of your choice, whether it be wines to lay down or drink in the immediate future, which is then made available to guests. They choose and pay via us (including a message) and we deliver when the list is closed.
Get in touch
If you would like to discuss any wine requirements for your wedding, please do get in touch with us: weddings@leandsandeman.co.uk and one of our staff members will come back to you soon.