THE SHERRY REVOLUTION Continues – with the stunningly great 'Palmas' Aged Finos from Gonzalez Byass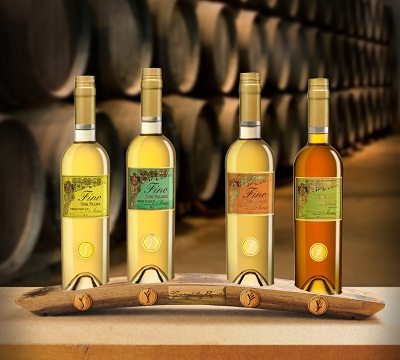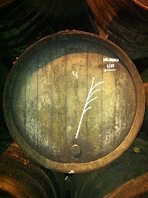 Since the 1880s Gonzalez Byass has used the Palmas (or Palo) system to classify its highest quality Finos. The traditional 'palma' chalk mark was made on the barrel to indicate wines of exceptional finesse and delicacy of aroma with the youngest given 'una palma' up to 'cuatro palmas' for the oldest and rarest casks. When a cask changes in style the 'capataz' (taster) will make a further chalk mark, striking through the first, then classifying the wine as 'Palo Cortado'.
Gonzalez Byass have released, for the first time, a small and extremely rare range of four Fino sherries, of varying ages and finesse, that have been bottled straight from the cask, in clear glass 50cl bottles, with no filtering or sterilisation  ('en rama'). I have been fortunate to taste all of these wines on three separate occasions and each time have been really impressed with the wines, and would go so far as to say this is one of the most exciting release of wines from Jerez in a decade or more.
Quantities are extremely limited and they are being distributed only through a small and select number of merchants who are known to have enough sherry 'aficionados' to be able to place the stock.
Because these wines are unfiltered and unfined they are designed to be consumed within about six months from being bottled. For this reason we are offering FREE and immediate delivery on arrival of the wines in early November.
'UNA Palma' £71.70 per case of 6 (£12.95 per 50cl bottle)

A six year old Fino selected from a number of casks ageing under a layer of Flor. Aromatic and delicately textured this is very dry, but less austere than many Fino with an elegance that makes it very easy to drink. Lovely finish. Total release 3.6 barrels. Serve chilled.
'DOS Palmas' £93.00 per case of 6 (£16.95 per 50cl bottle)

An eight year old Fino selected from a couple of Fino casks still retaining a delicate layer of Flor. Moving into a Fino/Amontillado style this is more intense (than the Una Palma) and much more concentrated. The flavour is fuller and drier and very long on the finish. Wonderful to drink on its own, but ideally needs a slice of dried 'jamon'. Serve lightly chilled. Total release: less than two barrels.
'TRES Palmas' £202.50 per case of 6 (£35.95 per 50cl bottle)
A rare ten year old Fino, taken from the very small number of barrels still retaining a thin veil of Flor after a decade of aging. This is on the cusp of still being a Fino, and moving really into Amontillado territory, and yet the wine still retains some of the freshness and lighter body of a Fino. The aroma is that of a bodega, in that it conjures up the unique sensation of having walked out of the baking hot Jerez sunshine and into the cool dimness of a cathedral like barrel filled bodega. Concentrated and yet not aggressive this is a contemplative wine. Total release: less than one barrel.
'CUATRO Palmas'  £297.00 per case of 6 (£52.95 per 50cl bottle)

An extremely rare forty five year old fino sherry. Drawn in tiny quantities from six casks known as 'Museo Solera'. Deep in colour, intense on the nose, rich and nutty, this is totally awesome. Bone dry and yet richly textured with tremendous length. A wine that one might expect to be challenging rather than drinkable, but is in fact totally drinkable and incredibly exciting. Labelled as 'Amontillado' for political reasons. Total release: less than half a barrel.
LAS PALMAS MIXED CASES (6 x 50cl bottles)
LAS PALMAS One & Two : Three bottles each of 'Una' and 'Dos Palmas' £82.35
LAS PALMAS One to Three: Two bottles each of 'Una',  'Dos', and  'Tres Palmas' £122.40
LAS PALMAS One to Four: Two bottles each of 'Una' and 'Dos Palmas', and one each of 'Tres' and 'Cuatro' £138.15
LAS PALMAS 'Los Aficionados': Three bottles each of 'Tres' and 'Cuatro' £249.75
To order call your local branch or order on line.