Last night Lea & Sandeman hosted the NSPCC City Fine Wine Challenge for the sixth year running.
Twenty four tables of ten, from leading city companies including KPMG, Grenpact, Diligenta and IBM, packed the room at RIBA following a Champagne Benedick reception, to take part in the interactive quiz while tasting eight wines, mostly blind.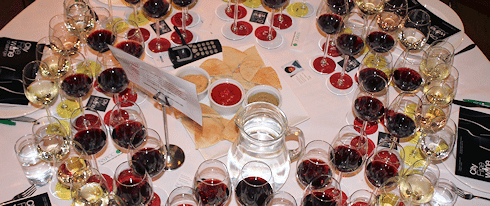 After a captivating address by NSPCC supporter David Tait, in which he spoke of his four successful ascents of Everest, on behalf of the NSPCC, and his harrowing  and dreadful abuse as a child which so dramatically impacted his life, guests were invited to fill out pledge cards to the charity.
Andy Briggs, chairman of the City Fine Wine Challenge committee, set an awesome target for the evening of £150,000.00, having raised £130,000.00 last year.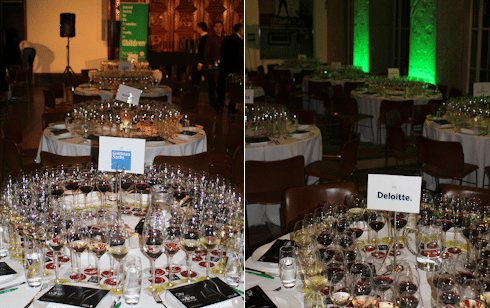 The quiz was fast and furious, with tables buying clues and answers in order to tackle the very tricky questions, and playing joker cards to bolster their scores, all of which raised even more money for the NSPCC coffers.

This was followed by an auction run by Charlie Ross, who over the years has raised millions for numerous charities.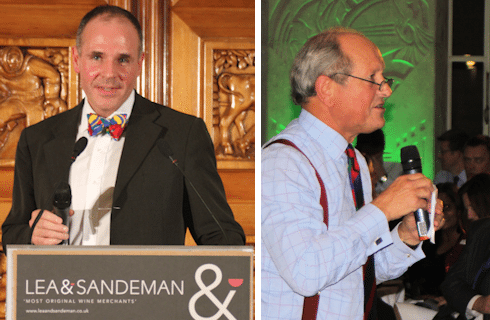 As we entered the final round the leaderboard had last year's winners Goldman Sachs level -pegging with Virgin Media and a surprising jump into third place by table 6, CSC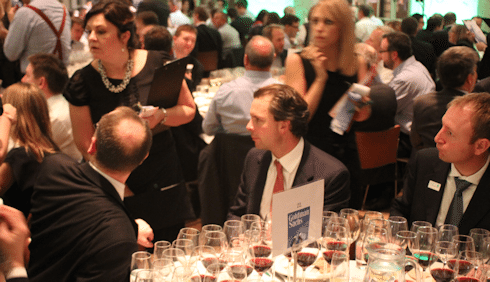 We were all staggered and delighted that by the end of the evening we had raised in excess of £193,000.00, a truly amazing figure which will really go some way to change the lives for the better for many children.
Lea and Sandeman donate all of the champagne and wines used on the evening, and as a company are immensely proud of their association and involvement with such a worthwhile charity.