Mas Fino? Por favor! La Gitana Manzanilla Fino 'En Rama', Hidalgo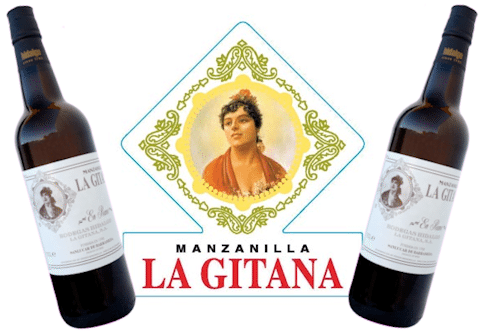 Anybody who bought  Gonzalez Byass' Tio Pepe 'En Rama' this year will know by now what a great wine it is, and will surely be ready for yet more fabulous sherry to drink this summer!
Shortly after this year's Tio Pepe release we were offered a tiny quantity of Hidalgo's stunning Manzanilla La Gitana ' En Rama'. It was barely enough to put a few bottles into the shops (once the directors had taken their small allocation), and definitely not enough to make an offer to a wider audience. Until now that is.
Some other merchant has apparently failed to take up their allocation and we have been offered fifty cases of six bottles at a price to sell it fast, because ideally this sherry needs drinking while it is at its freshest, which really means over the next two months.
Hidalgo Manzanilla LA GITANA 'En Rama' Case of 6 bottles £71.70 (£11.95 bottle)
The great success of Javier Hidalgo's 'La Gitana' can be attributed to both the consistently great quality of his Sanlucar de Barrameda Manzanilla Fino (lighter bodied than Jerez Fino) and the brilliant marketing with the wistful looking gypsy lady on the label. The 'En Rama' is even more intensely flavoured than the normal widely available version (this is La Gitana on steroids!), and at only £11.95 has to be one of the most underpriced fine wine bargains on the planet.
Selected by The Wine Gang at the London Wine Trade Fair as The Best Fortified Wine in Show with the following tasting note: Nutty, ozone, lemon and creamy quality, real sea-breeze freshness. Creamy, bone-dry, mineral freshness with salty, nutty flavours and a searingly dry finish with a flash of marmite, but so beautifully tangy.
I, for one, intend drinking at least a bottle of this every week, with salted almonds and any number of 'tapas', over the coming six weeks to see me through the armchair Olympics. Finally, all those years of training will pay off!
ORDER online or through any of our stores.