To celebrate the fourth annual International Sauvignon Blanc day we are pleased to present 2 great examples of the grape that made New Zealand famous for wine production.
Central Otago
First off we have the deliciously distinctive 2012 Rippon Sauvignon Blanc from Central Otago.
Compared to other New Zealand Sauvignon Blancs, this wine really stands out from the crowd with hints of bramble leaf, gooseberry and lime on the nose, very bright fruit flavours on the palate with lean and lively white currant, with a note of sweetness followed by a long, dry, mineral finish. This is so much more complex and edgy than most of its kind.

Price: £17.95 or just £16.50 case price
The Winemaker:
Celebrating 30 years of wine production, Nick Mills has returned home after several years away, working with the likes of Alain and Sophie Meunier at Domaine JJ Confuron, and Pascal Marchand (late of Domaine Comte Armand and now at Domaine de la Vougeraie). His extensive experiences in Burgundy have brought to Rippon a real sense of making wines that speak of the 'terroir', or place, rather than just the grape variety, which is why his wines are so often written about as being different to other offerings from New Zealand and even Central Otago.
The Terroir:
With its high content of Silica, Quartz and Mica, Rippon's schist based soils produce, as the texture of the rock itself would suggest, wines which are luminous, layered and complex; wines with lift rather than weight, precision rather than opulence, finesse rather than fullness, and this is reflected equally in the white and the red wines.
Marlborough
When thinking about International Sauvignon Blanc day we simply couldn't ignore the 2012 CONVERGENCE Sauvignon Blanc Two Rivers of Marlborough which was voted Number 1 Sauvignon Blanc in both Australia and New Zealand by Winestate Magazine.
A Marlborough Sauvignon that meets all of our expectations in that it is clearly Marlborough in character, and yet not overtly exuberant and overpowering. Partially aged on yeast lees in French oak for three months, this is full of ripe fruit with bright acidity and lovely minerality.
The Winemaker
Dave was a finalist in the 2011 Young Australasian Winemaker of the Year awards and accolades are rolling in for the new vintages and the Two Rivers Sauvignon Blanc has won Gold at IWSC UK, Blue Gold at Sydney International, Gold at NZ International, received 5 stars from NZ most recognised critic Michael Cooper.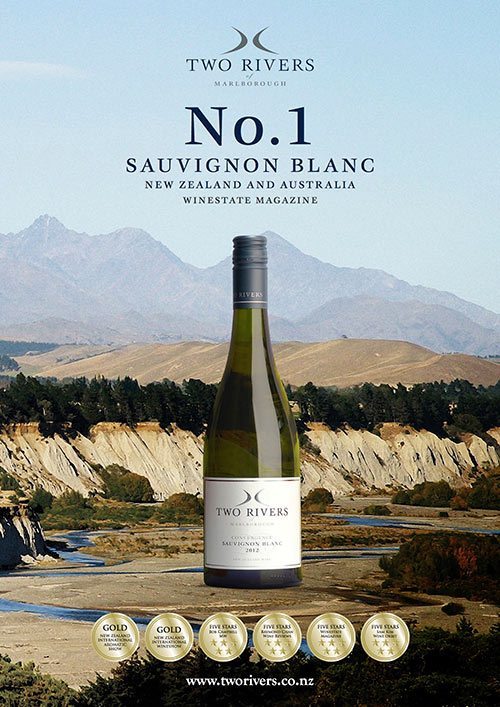 Both of the wines are available to buy online or from one of our shops in Chelsea, Kensington, Chiswick or Barnes.
If you'd like to follow the global conversation on Twitter, please follow the hashtag #SauvBlanc where you can also find us under @leaandsandeman .