"…these are truly wonderful Vintage Ports that will reward extended cellaring. Declarations are, more often than not, promises that are kept…" Neil Martin, www.erobertparker.com
As the Bordeaux primeur campaign peters out it has been a blessed relief to taste and offer the super 2011 vintage Ports. The Bordeaux silly season had a fairly swift, exciting start. Uncharacteristically nifty out of the blocks came some of the big guns who usually bide their time and make a grand entrance in the final act. The first growths were all out and proud at encouraging prices very early and with sensible pricing established there was a glimmer of hope that it could be a good vintage for buyers.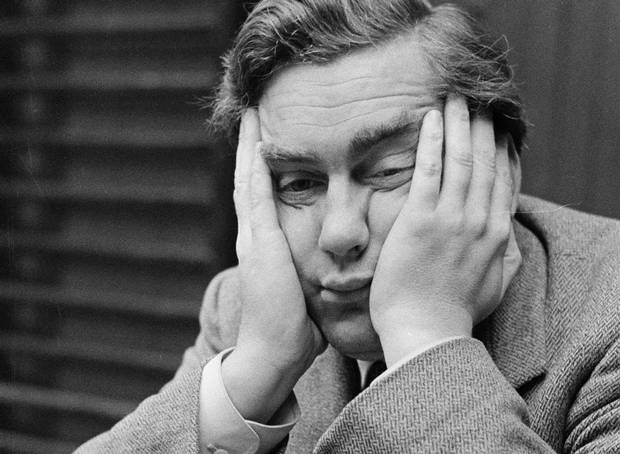 Bored of Bordeaux 2012?
There is no doubt that the wines are better than feared and there are some definite options to put in the cellar – but it all comes down to price. Sadly the path beaten out by the early runners was not universally taken, prices were too high and the market reacted by cautiously taking advantage of the few worthwhile buys but little else. As the days and weeks passed – momentum was lost and interest fizzled out.
Not so with 2011 Port!
The Port Houses' intentions were clear from early on – and with the exception of Noval all the major Port houses declared unanimously for the first time since 2007 – and they hit the market 2 weeks ago, en masse, as per our PORT OFFER. Noval is late to the party but one gets the impression this is more a clerical and administrative issue, probably caused by MD Christian Seely's commitments elsewhere, (including at Pichon Baron in Bordeaux) rather than as some cynical sales plan.

Noval has produced 2 ports this year; for the first time since 2003 the 'Nacional' joins the regular Quinta do Noval. This rare beast is only made in the very best of vintage years – its very presence hints at the greatness of this year's releases.

The Douro Valley
On strict allocation due to the minute volumes made, it really is something extraordinary – as Bob Parker's man on the ground in these parts, Neil Martin, writes –
"This titan of vintage Port has "future legend" written in its DNA. For sure, it is not the cheapest Port in the world, and I have little doubt there will ensue a rugby scrum for an allocation that I am only exacerbating. But it is an otherworldly Port of staggering beauty that may bring grown men to tears. That said, Port lovers can rest assure that the Quinta do Noval 2011 is certainly no slouch and will provide immense drinking pleasure over the next half-century."

Port barrels inside the Quinta

Alongside our carefully selected list of ports we have limited volumes of the delicious Quinta do Noval 2011, so if you want to complete a 'set' of greats from this super vintage or dip into the fun of Vintage Port in a great year – please move quickly to avoid disappointment. We hope to be able to offer a miniscule amount of the fabled 'Nacional' too, in its single bottle cases – so do let us know if you are interested and we will include you in our allocation calculations.
We are pleased to still be able to offer almost all of the other super wines from this stunning vintage so do please have a good look through our list and let us know what you would like. This is one vintage to definitely get involved with if you can, delicious wines at sensible prices that will give you huge pleasure in the future.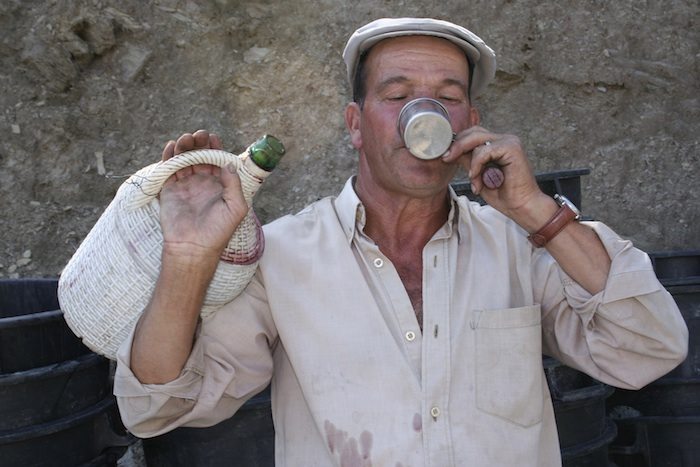 2011 Port Declaration – a well earned break from Bordeaux 2012
Press
Press opinion for the 2011 vintage has been positive too, please see below the independent views of two well known critics :
Neil Martin writes for Robert Parker's Wine Advocate –
"…..overall, the 2011s justify the hype that has fomented around their release. Collectively they form a delightful, occasionally profound set of young Ports with glistening futures ahead. While the fineness of the tannins and freshness may lure some to relish their precocious youth, there is no escaping the fact that few beverages surpass Port when they pass thirty years of age, as testified by the sublime Fonseca 1970 tasted only 12 hours before writing this…. these are truly wonderful Vintage Ports that will reward extended cellaring. Declarations are, more often than not, promises that are kept.
The first unanimous declaration since 2007, this chorus of euphoric "Yays" is the antithesis of the dragged out Bordeaux primeur campaign, which has been an exercise in pulling teeth, only more painful and more expensive. A Port declaration is quick and simple. A declaration is a promise that the Douro has conjured fortified wines that will quicken the pulse. The first sighting of prices have been reasonable, even if prices of back vintages remain static, though that can always change, as anyone trying to buy old bottles of Madeira will attest. Single vineyard offerings aside, Port remains one of the best values around and moreover, for reasons I will explain, quality is better now than ever…."
Jancis Robinson MW OBE –
"Could 2011 be the vintage to put vintage port back on the fine wine map? I do hope so. I have never been as excited by the launch of a clutch of vintage ports. The quality of the best examples, of which there are many, is truly outstanding. There is a real sense of wine producers' having risen to the occasion of a growing season that could have been pretty ordinary but was decidedly extraordinary in the end, and the competition between them to produce the finest examples has never been keener."
All our remaining ports are available to buy here or send us an email with with your requests to sales@leaandsandeman.co.uk
We want to make sure our emails and website experience are hitting the spot so we welcome any constructive feedback to feedback@leaandsandeman.co.uk