The winegang were in attendance at our recent SNP tasting at the Saatchi Gallery and have kindly penned some complimentary words about LEA & SANDEMAN. Words like these:
'Our scores speak for themselves: there's no question that LEA & SANDEMAN is one of Britain's top wine merchants.'
Praise indeed.
SNP tasting? Worry ye not, we haven't gone all Scottish and separatist on you; SNP – Sangiovese, Nebbiolo and Pinot Noir – three grape varieties that offer succour to the senses rather than slapping you in the face with a bucket of fruit and oak. Also, three grape varieties that neatly cover two areas of particular LEA & SANDEMAN speciality – Italy and Burgundy.
So, to the wines that inspired such praise.
SANGIOVESE
Rosso di Montalcino 'Ginestreto' 2011 Fuligni  –  £19.95
"Rosso, made from the same local Sangiovese Gross clone as Brunello, is an affordable way of getting a flavour of a top Brunello. This one is Rosso at its smartest, with pure, precise, elegant fruit, savoury, nutty, spicy flavours and a soothing dryness."
89 points, www.thewinegang.com
Il Labirinto 2011 Poggerino  –  £12.95
"This would be Chianti Classico if Piero Lanza didn't choose to declassify it, which he does because he makes it from Poggerino's younger vineyards. In fact, for drinking now, we'd take this this simpler, juicier Sangiovese over the more structured, mineral 2010 Chianti Classico."
88 points, www.thewinegang.com
Rosso di Montepulciano 2011 Dei  –  £12.95
"A demonstration of how enjoyable and what good value the junior wine, the Rosso, of a good estate in Montepulciano or Montalcino can be. This is perfumed, vibrant, fleshy and easy to drink. And just to keep you on your toes, the grape variety is a clone of Sangiovese called Prugnolo Gentile (there's also 5% each of Canaiolo and Merlot in this wine)."
88 points, www.thewinegang.com
NEBBIOLO
Barolo Vigneto Albarella 2009 Andrea Oberto  –  £41.50
"A beautifully fragrant, fresh and succulent Barolo from the Cru of Albarella (and as it happens the cheapest of the three Crus made by the Oberto family). The fruit has wonderful depth and sweetness complemented by a dark chocolate richness and savoury, meaty character. Very long."
93 points, www.thewinegang.com
Barbaresco Fausoni 2010 Sottimano  –  £44.95
"Fausoni is one of the four Crus of Barbaresco in which the Sottimano family has vineyards, but it's the only one with sand – clay and sand to be precise. This gives it a wonderful almond and floral perfume with a touch of vanilla and tannins that are persistent but fine-grained and entirely manageable, even in so young a wine. Great length and a great future."
92 points, www.thewinegang.com
Barolo 2009 Andrea Oberto  –  £41.50
"The Oberto family make ten wines, including Barolo from each of three of top Crus (see the Albarella above), but this is the straight Barolo and it's textbook stuff – pure and elegant, yet full and intense, and beautifully aromatic with coating but not heavy tannins."
92 points, www.thewinegang.com
Langhe Nebbiolo 2012 Cigliuti  –  £17.95
A new producer to LEA & SANDEMAN in 2013 with a lovely range of Piedmontese varietals and, of course, superb Barbaresco.  But, as we can see, the Langhe Nebbiolo is quite a find.
"The Cigliuti family is renowned for Barbaresco, especially its Serraboella, but we think the humbler Langhe Nebbiolo is hard to beat for sheer deliciousness, verve and Nebbiolo-ness. The fruit is all fragrant plums and cherries, there are glimpses of dried damson and tar, there are soft dry tannins and a clean, fresh finish."
90 points, www.thewinegang.com
La Maggiorina 2011 Le Piane  –  £14.95
"A characterful, stylish and supremely drinkable blend of Nebbiolo and the equally local Croatina from a small estate in the tiny, wooded Boca region, Piedmont's most northerly DOC. Juicy and supple with cherry fruit and a savoury undertow of pepper and graphite."
88 points, www.thewinegang.com
 PINOT NOIR – Burgundy
Chambolle Musigny 2007 Domaine Confuron-Cotetidot  –  £43.75
"Fine-boned, perfectly mature village wine. Elegant aromas of rosehip and spice, succulent yet crisply defined Pinot Noir fruit, a glossy texture and fine tannins. Class in a Burgundy glass."
92 points, www.thewinegang.com
Savigny-les-Beaune 1er cru Fourneaux 2009 Domaine Nicolas Rossignol  –  £33.50
"Expressive Burgundian Pinot Noir which has just reached its pleasurable best and will stay there evolving gently for several years. An alluring fragrance of roses, raspberries and cherries and a satin-smooth texture hide a firm structure beneath. Iron fist, velvet glove."
91 points, www.thewinegang.com
Fixin Petits Crais 2010 Domaine Huguenot  –  £25.95
"Ripe, modern, full Pinot Noir, but utterly true to its clay-soil Burgundian terroir. The fruit – black as well red berries – is deep and fleshy and underpinned by polished tannins and well-defined acidity. The 23-hectare domaine is completing its fourth fully organic vintage this year."
90 points, www.thewinegang.com
Givry 1er cu à Vigne Rouge 2008 Domaine François Lumpp  –  £25.95
"Five years old but still flowing with youthful Pinot Noir fruit and perfume. Supple and generous, but not without a fine core of tannin and a hint of earthiness."
89 points, www.thewinegang.com
Mercurey 1er cru Les Naugues 2010 Paul & Marie Jacqueson  –  £21.50
"One of two 2010s shown from this Mercurey Premier Cru. The one from François Raquillet may turn out to be a little longer lived, but this is the more seductive now, with its plump yet focused black cherry fruit, touches of spice and oak and lingering savoury finish."
89 points, www.thewinegang.com
Chorey-les-Beaune Les Beaumonts 2011 Domaine Joël Remy  –  £18.95
"There's still quite a distinct vanilla flavour from new oak on this wine, but the floral perfume and summer berry fruit and the elegant tannin and acid will stand it in good stead."
88 points, www.thewinegang.com
Côtes de Nuits-Villages Terres Nobles 2008 Domaine de la Douaix  –  £22.95
"Very pretty, floral fruit aromas and equally pretty and pure raspberry fruit on the palate from two parcels of old vines (one of 60-plus years and one of 35 years)."
86 points, www.thewinegang.com
PINOT NOIR – non –Burgundy
Bouzy Rouge 2002 Barnaut  –  £27.95
An interesting, dare one say, novelty – a red wine from the Champagne region.
"This is one for collectors of quirky wine experiences: 11-year-old still red wine – Pinot Noir – from the Champagne Grand Cru of Bouzy (yes, brilliant name). It has an elegant floral nose and a soft, light palate with hints of bergamot and earl grey tea."
84 points, www.thewinegang.com
Two Rivers Awatere Selection Pinot Noir 2011 Marlborough  –  £19.95
"The fragrance and sweet fruit of this hillside Pinot have a clarity, freshness and polish that give it a sophistication lacking in the average Marlborough Pinot Noir. This is more expensive, of course, but here you get what you pay for."
90 points, www.thewinegang.com
The Crater Rim Bendigo Terraces Pinot Noir 2011 Central Otago  – £18.95
"Big, rich, ripe and spicy – a description that may make it sound more like an Australian Shiraz, but this is Pinot Noir at the full, generous end of the spectrum. The fruit focus is pure Pinot and it's well matched by the spicy oak."
88 points, www.thewinegang.com
All of these, and more, are available on-line or in store.
Why not try a selection with one of our mixed cases: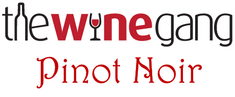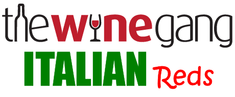 Best wishes,
The Lea and Sandeman Team